News
SAS among world's safest airlines
---
This article is more than 6 years old.
Airline Ratings ranks Scandi airline among top 20 on the planet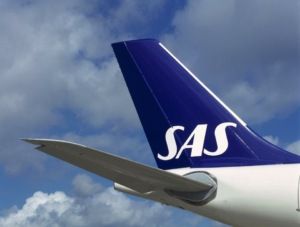 The annual report from Airline Ratings has rated the Scandinavian airline SAS as being among the safest airlines in the skies.
The report, which ranked 425 airlines from around the world, had SAS among the 20 safest airlines.
"We are really pleased and proud that we are in the top 20 safest airlines in the world," Mariam Skovfoged, the head of communications for SAS in Denmark, told CHECK-IN.dk.
"We see that as a huge pat on the back about our work on land and in the air. Safety is our highest priority. It's in our DNA, as it has been for 70 years."
Quintessential Qantas
The top 20 list also included Qantas, which remarkably still has a fatality free record in the jet era, Air New Zealand, Alaska Airlines, All Nippon Airways, British Airways, Cathay Pacific Airways, Delta Air Lines, Etihad Airways, EVA Air, Finnair, Hawaiian Airlines, Japan Airlines, KLM, Lufthansa, Singapore Airlines, Swiss, United Airlines, Virgin Atlantic and Virgin Australia.
The last time SAS was involved in a fatal crash was on 8 October 2001 when 118 people lost their lives when a SAS-owned MD-87 collided with a German-registered Cessna in heavy fog at Linate Airport in Milan.
READ MORE: Gamechanger for CPH Airport: Massive expansion in the works
It's the Bomb-adier
In other aviation news, plane spotters hanging out at the legendary Flyvergrillen cafe and outlook area can look forward to seeing a little bit of history being made on January 24.
For the first time ever, a Bombadier CS300 will be landing at Copenhagen Airport – one of AirBaltic's three daily flights from Riga.