News
Social Media Week kicking off next month
---
This article is more than 6 years old.
Tens of thousands expected to swoop down on SMWiCPH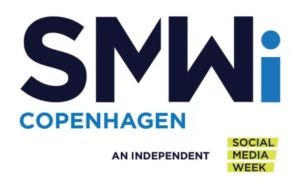 Hashtagger heroes, startup starlets and selfie connoisseurs will descend upon the Danish capital next month as Social Media Week Copenhagen 2017 (SMWiCPH) launches on February 27.
Some 70,000 participants and 5,000 speakers from around the world are expected to attend the event, which is one of the largest knowledge-sharing events within communication, social media and technology.
The conference will last five days and offer up nearly 100 free events scattered across central locations in the city.
READ MORE: LinkedIn confirms 1.6 million Danish users at Social Media Week
Predominantly English
SMWiCPH is purely crowdsourced and aims to investigate how technology will impact future communication and the influence social media will have on society, culture and economy. It is organised by the Danish company Copenhagen Concept.
The conference will primarily consist of events in English, as it attracts fans and speakers from a host of nations including the UK, Germany, Sweden and Norway. The SMWiCPH website will indicate whether an event is in English or purely Danish.
Events will include workshops, panel discussions, interactive sessions and pop-quizzes, and those interested can read about and sign up for events on the website.