News
Denmark's most notorious snitch dead at 92
---
This article is more than 6 years old.
Grethe Bartram grassed up 53 resistance fighters to the Nazis during WWII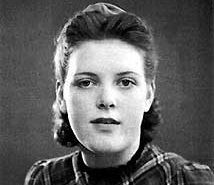 Grethe Bartram, who grassed up 53 Danish resistance fighters in Aarhus to the Nazis during World War II, has died at the age of 92.
The woman reported her own husband, father and other people she knew to the Gestapo during the Occupation. Of the 53 resistance fighters she snitched on, eight died, 15 were tortured and 35 ended up in German concentration camps.
Bartram was given the death penalty after the war, but was pardoned and eventually released in 1956. She also reportedly survived an assassination attempt in late 1944.
READ MORE: Nazi hunters zeroing in on more suspects in Denmark
Changed woman
In an interview with Berlingske newspaper in 2010, Bartram said that she regretted her actions, and that by the time she was released from Horserød Prison in 1956 and moved to Sweden, she was a changed woman.
"A maturing process took place during that period I was in prison. It was a different person who moved to Sweden," she said in the 2010 interview.
"It's obvious that a person who has experienced what I have should wish it had never taken place."
Bartram claimed that she received 500-700 kroner per month working as an informant for the Gestapo.