Who is...
Who is … Distortion founder Thomas Dalvang Fleurquin?
---
This article is more than 6 years old.
Did you know that the first Distortion was held to celebrate the second birthday of our newspaper's listing guide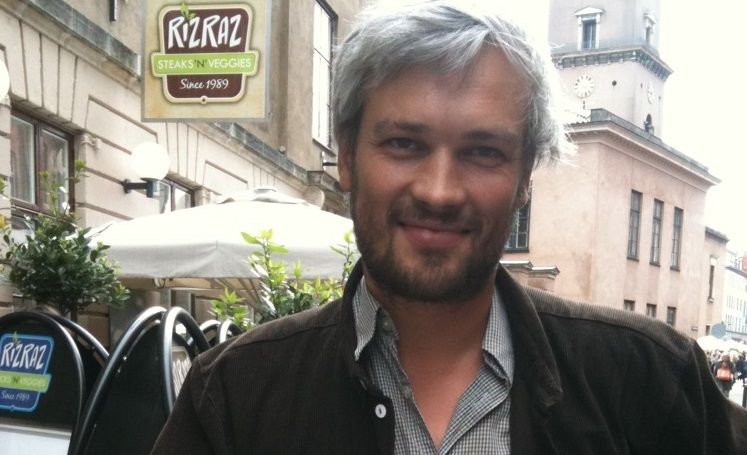 Can you hear the roar from across the Lakes?
That's right, the five-day Distortion festival begins tonight in the Copenhagen district of Nørrebro, and there's arguably nothing quite like it anywhere in the world.
READ MORE: Summer's here and the time is right for dancing in the streets
Since its humble beginnings in 2000, it has grown into a city institution, but that has brought its own problems: antisocial behaviour, horrendous rubbish problem and disgruntled city residents.
READ MORE: From throwing caution to the bins to making Distortion respectable
In just two years around the turn of the noughties, the average crowd of the Nørrebro and Vesterbo street parties went up from 10,000 to 50,000 to 100,000, and for a while it looked like Distortion might fold under the pressure of having to foot the costs of the clear-up.
But various initiatives have paid dividends, even if the festival does now only have two street festivals: in Nørrebro tonight and in Vesterbro on Thursday.
Distortion's connection to CPH POST
However, did you know there is a strong connection between CPH POST and Distortion?
The first Distortion was actually held to celebrate the second birthday of the newspaper's listings guide, In & Out (since renamed INOUT).
Its editor, Thomas Dalvang Fleurquin, the founder of Distortion, was also a co-founder of the Copenhagen Post in February 1998, and several years ago we caught up with him to recall the early days of the festival and newspaper.
READ MORE: Inside This Week | Checking IN: 1998; checking OUT: 2014
Who are you?
I'm a French guy with a Danish family, and I fell in love with Copenhagen when I moved here in 1998.
Why did you start The Copenhagen Post?
Myself, and the other founders – my close friend San Shepherd and his father [former editor-in-chief] Philip Shepherd – all felt Copenhagen was an underrated city with a lot of international potential, and that an English-language newspaper could help it on its way. In a way, we were right about the city. Between 1998 and 2005, Copenhagen went through a golden age that saw it transform from a provincial Scandinavian hellhole into a cool international city.
If you were to do it again, what would you do differently?
I would stop in 2004 and not 2008. It was around 2004 that my brain started to wear down, as we went from being an entrepreneurial endeavour to a company seeking to solidify itself. When we started, we had a few journalists, but San and I did everything else. I'd work 40 hours from Monday to Wednesday making the paper, drive to the printer Wednesday night to deliver the files, sleep in the van while they printed, then distribute them. Friday and Saturday night, I'd work in a bar so I could earn some money. I enjoyed the impossible nature of what we were doing then, but once it became possible, I began to need new challenges – but sometimes I still say: "I'm going to the newspaper," when I leave for work in the morning.
The Copenhagen Post, Distortion … what's next?
The world. Honestly, in the next couple of years, I will establish Distortion as a foundation in order to ensure its financial stability and then start organising Distortion in other cities.