Activities
Climbing's like life: it's an uphill struggle but the view is great
---
This article is more than 6 years old.
Denmark may be flat as a pancake, but it's full of centres, while its neighbours have plenty of suitable terrain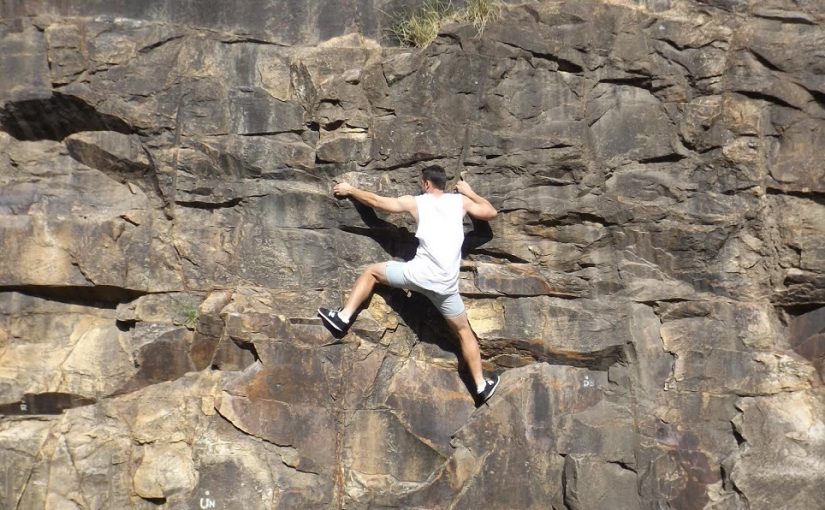 You may have heard that climbing is quickly becoming one of the fastest growing sports for adventurous people looking to explore the great outdoors.
The good news is that you do not need to have super strength, expensive equipment or any previous experience to get started in Denmark.
READ MORE: When in Denmark: Embracing a great outdoors swimming with pursuits
Good vantage point from capital
Copenhagen may not be the first place that comes to mind when considering outdoor climbing locations and dramatic Nordic landscapes.
However you can practise the adventurous sport at a number of indoor and outdoor locations, all within easy access of the capital.
While you may be thinking that these activities are reserved for the young and fit, fear not as Denmark offers multiple locations for people of all levels, including safe and fun adventures for the family.
Bear would go to Bornholm
For those aspiring to be the next Bear Grylls, go further and search for a slightly more challenging experience on the island of Bornholm.
Here you can find coastal cliffs and dramatic valleys suitable for climbing and abseiling.
---
Bouldering – like making love but without the protection
For beginners and fun-seekers, bouldering is a pure form of climbing that requires you to simultaneously use physical and mental attributes to solve technical problems. Typically this style of climbing does not require the use of ropes or safety equipment, which makes it possible for beginners to jump straight in with no previous experience.
Copenhagen Boulders with its 1,000 sqm of climbing space is the largest climbing hall in the city. Situated in Sydhavnen, routes range from beginner to advanced, up to five metres high.
Its cafeteria is an ideal place to meet like-minded people. It offers classes and competitions. Admittance starts at 80 kroner. Climbing shoes are available to rent at the location for 30 kroner.
What equipment will I need?
– Non-loose fitting clothing
– Chalk (optional)
– Training shoes
---
Rock climbing – if pride comes before a fall, stay humble and keep climbing
If you suffer from vertigo or have ever watched any Hollywood rock-climbing disaster movies ('Cliffhanger' anyone?), then perhaps this is not the sport for you. However, if you have a keen sense of adventure and enjoy seeking new challenges, then this adrenaline-inducing activity might be for you.
A step up from bouldering, rock climbing combines physical techniques with a knowledge of a diverse range of equipment, ropes and aides to ensure a successful summit. The idea is to reach the top of the wall/rock without falling. But fear not, unlike bouldering, rock climbers utilise a plethora of safety gear including harnesses, ropes and helmets.
Given that Danish nature resembles a pancake, you may be hard-pressed to think of locations suitable for the sport.
However, Copenhagen boasts the largest indoor climbing centre in Scandinavia. Blocs and Walls on the small city island of Refshaleøen has state-of-the-art facilities and offers 'Try Climbing' courses that provide students with a detailed introduction to the sport.
The introduction courses start at 350 kroner. The price includes access to facilities, a professional instructor and all the necessary equipment. Day tickets for entry without tuition start at 120 kroner for adults.
What equipment will I need for the introduction course?
– All equipment is included in the course
– Non-restrictive clothing
---
Mountaineering – when you reach the top … you're only halfway there
As Edmund Hillary once said: "It is not the mountain we conquer, but ourselves." The sport of mountaineering is a culmination of skills learned through rock climbing, bouldering and hiking, which need to combine to take you to the summit. Luckily, nature provides huge variety when it comes to natural rock formations. There are also many non-technical hill walks that require both little preparation and equipment.
Standing at a minimal 147 metres, the ironically named 'himmelbjerget' (sky mountain) and Mollehøj, just 170 metres above sea level, are Denmark's tallest natural peaks. It is therefore necessary to look to neighbouring countries Norway and Sweden for an endless selection of fulfilling adrenaline experiences.
What equipment will I need?
– Comfortable walking shoes/boots
– Waterproof clothing
– Food and water (depending on distance)
– A map/compass
---
Abseiling – what goes up must come down
Abseiling (or rappelling) is the art of gracefully descending a near-vertical surface using equipment such as ropes and rappel gear combined with friction and gravity. This technique works by controlling your own speed of descent or entrusting it to someone else on the ground using a 'belay device' – not ideal for couples with trust issues.
The island of Bornholm is an idyllic location offering dramatic coastal cliff faces combined with incredible sea views. Bornholms Outdoorcenter provides basic introduction courses lasting around three hours from 200 kroner.
The centre, located within easy reach of 588 sq km of rugged terrain on the island, allows adventurers the chance to learn basic techniques while abseiling down routes ranging from 12 to 48 metres high. So to get your fix of adrenaline without the hassle of climbing to the top, join an abseiling course and make sure you take some Instagram-friendly photos while hanging mid-air.
What equipment will I need?
– Appropriate clothing depending on weather conditions
– Outdoor shoes
– A qualified instructor
---
Urban treetop adventures – swinging around town
For a fun take on outdoor adventures look no further than the GoMonkey climbing park in Gladsaxe, a suburb of Greater Copenhagen within easy reach of the centre. A welcome relief from smartphones and city life, you can take the whole family on an outdoor pursuit with activities ranging from zip lines to colour-coded wire-path courses.
The self-described 'active forest centre' provides a unique environment in which skills including co-ordination, confidence building and team building can be improved while enjoying the fresh air experience.
This makes a great excuse to take a break from technology and embark on a unique trip without any major expenses or experience. The standard package can be booked online at 230 kroner for adults and 130 kroner for kids.
What equipment will I need?
– Non-restrictive clothing
– A hair band to avoid entanglements
– Training shoes
– An introduction from a qualified instructor plus supervision