InOut
North Zealand – why they call it the Danish Riviera
---
This article is more than 6 years old.
With towns like Helsingør, Hillerød, Fredensborg and Gilleleje to visit, who needs the rest of Zealand?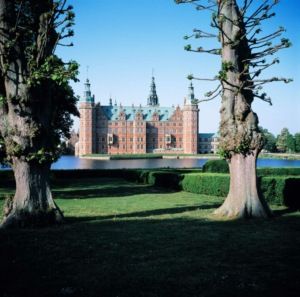 Dubbed 'The Danish Riviera' by the tourist authority, North Zealand has become increasingly important as a source of tourist revenue. It could, perhaps, be compared to South East England as it is the most populous and affluent part of Denmark and has lots of green spaces and the same gravitational pull to the capital.
Here, you can find three magnificent royal castles, as well as extensive stretches of sandy beaches, plus lakes and extensive forests, all of which can be enjoyed by visitors.
Significant towns
The importance of the region goes back to the 13th century. Helsingør was mentioned in King Valdemar's Census Book in 1231, and it soon became an important market town.
During the Danish Reformation, the monarchy confiscated the extensive estates in North Zealand that had belonged to the monasteries, gaining ownership of most of the region until the beginning of the 18th century. The land was mainly used for hunting, so is still unspoilt today.
In the 18th century, Frederiksværk on the west coast and Hellebæk just west of Helsingør became important industrial centres thanks to the early manufacture of armaments.
Prime commuter belt
More recently, the north and east coasts have developed as bathing and holiday resorts for the inhabitants of Copenhagen.
The area to the north of the capital has become popular as a well-to-do residential and recreational area for those working in the city.
Gilleleje – a coastal pearl
Gilleleje is an idyllic fishing village with winding narrow streets and thatched houses situated at Zealand's most northerly point, Gilbjerghoved.
As well as being a summerhouse area, the town is a popular tourist destination and has many small specialist shops and restaurants. In 2015, a mystery shopping survey ranked Gilleleje top out of 32 towns in the whole of Denmark for its restaurants, shops and tourist information service.
If you fancy a cool dip, there are also a number of good bathing beaches in the vicinity.
From July 24-27, Gilleleje is hosting a music week comprising two double concerts every day held at Torvet, Vesterbrogade 4. The first takes place from 16:30-18:00 and the second from 19:00-20:30. The program spans many different types of music and culminates in a concert with Alberte Winding.
There is also a flea market from 11:00-15:00 on Sundays in the period June 25-August 13 at the same place.
Fredensborg – exclusive royal abode
Fredensborg is dominated by its beautiful Baroque castle, which is frequently used by the Danish Royal Family as a summer residence.
The town, which has grown up around the castle, has a pedestrianised shopping street (Jernbanegade) offering several small specialist shops and fine dining in cosy restaurants. In the summer, a tourist boat plies the lake from Skipperhuset, and it is also possible to rent canoes.
Should you wish to see the castle, royal chapel and the private garden/orangery, it is open to the public in July. Guided tours, which are also available in English, cost 90kr for adults and 40kr for children from 4-18. If you only want to see the private garden, it can be visited free of charge during July.
For the energetically-inclined there is a run round Esrum lake on August 27 (more info here: esrumsoerundt.dk). The town will also be transformed into an outdoor market on September 9 for the Slotsmarked from 10:00-15:00.
Hillerød – as realised by the kings
Situated right in the centre of north Zealand, Hillerød offers a superb castle standing impressively in the middle of a lake. Frederiksborg is the largest Renaissance castle in the Nordic countries and was built by Denmark's architecture-obsessed monarch Christian IV in the first decade of the 1600s.
As well as the castle, the town is on the doorstep of Denmark's second-largest forest, Gribskov. There is also a flourishing shopping centre in Hillerød – the ideal place to combine culture, shopping and experiencing nature.
You could also try taking a bike ride into the par force hunting landscape, which is on the UNESCO World Heritage list. This area was laid out by Christian V, who was inspired by what he'd seen on a visit to Versailles.
From August 11-13 a lifestyle fair will be held in the grounds of Frederiksborg. Here, you will be able to find inspiration on interior design, as well as building and renovating houses. There are also a lot of nice things to eat:from Italian, French and Nordic specialities to organic coffee and special beer and wine. Fashion is also catered for – in total, there are over 115 stalls to visit.
Adult tickets cost 100kr and the fair is open from 15:00-20:00 on August 11, 10:00-17:00 on August 12 and 10:00-16:00 on August 13.
Helsingør – more than Shakespeare
A harbour town with frequent ferry connections to Helsingborg in Sweden, the town of Helsingør has a lot to offer. Apart from Krongborg, 'Hamlet's Castle' of Elsinore, there is a brand-new maritime museum designed by hot-shot Danish architect Bjarke Ingals.
The town itself has deep historical roots. Its prosperity came about due to it being the place where the toll was collected for ships passing through the Øresund into the Baltic.
In more recent times, the Helsingør Skibsværft shipyard has driven much of its industry, and its buildings have now been imaginatively converted into a cultural centre. Here, you can find a concert space and theatre, a library, exhibition spaces and a shipyard museum.
There are a number of squares where cosy restaurants and bars can be found, and the picturesque winding streets of the town house around 500 shops. There is also a shopping centre at the end of the pedestrianised main street.
You might also choose to pay a visit to the Øresundsakvariet, a salt-water aquarium where you can learn more about the aquatic creatures found in the Øresund. Opening hours are Monday-Sunday 10:00-17:00 and admission is 79kr for adults, 59kr for children.
On Saturday August 19 there will be a special Sundtoldsmarked in the city, where you can be transported back in time to Helsingør's heyday. The seafront will be thronged with stalls selling goods from the 1800s, and hundreds of people in historic costume will help you enter into the spirit of things. There will also be sailing ships in the harbour and canon salutes fired from the castle.