News
News in Digest: Cleantech rep under threat
---
This article is more than 6 years old.
Denmark likely to lose top position in index following 2016 budget cuts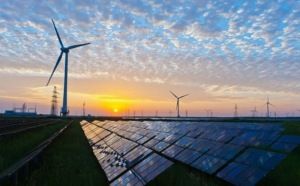 Denmark has topped the 2017 Global Cleantech Innovation index (GCII), underlining its credentials at developing green energy technology, ahead of Finland, Sweden, Canada and the US.
Fifth in the last index, Denmark was commended for the amount of capital it raised by cleantech funds, the number of its cleantech organisations, and its commercialised cleantech, including its cleantech exports and number of renewable energy jobs.
Not enough investment
However, according to Dansk Industri (DI), and a report from the World Wildlife Foundation (WWF), Denmark's trailblazing ways are under siege thanks to cuts in research and innovation.
DI points out that the 2016 budget law stripped 1.4 billion kroner from research and education, contending that the frameworks "are far from good enough".
"We invest far too little in research and innovation, and therefore too little in companies that in the future can generate growth and employment in Denmark," it continued.
Finland leading the way
The WWF cautions that while Denmark was ranked first in the GCII, the report was based on data from 2013-2016, noting that it has "since cut its cleantech R&D budget by half".
Second-placed Finland – along with Sweden, France, Canada, the US and Israel – looks to be in a far better position to engage in cleantech in the future, according to the WWF.
Plenty of know-how
Still, there's no denying that Denmark has a lot of green technology knowledge to share, and in early June it confirmed it will create a platform to demonstrate how its greentech companies have solved problems in the past.
Over the next few years, billions of kroner will be invested in transforming the world's cities so they live up to new and future climate agreements.
Overseas interest
Denmark's national green branding organisation, State of Green, already receives many international visitors interested in learning more and developing contacts with Danish organisations.
In the long run, hopes State of Green, the co-operations will pave the way for the setting up of international partnerships that will benefit Danish firms.