General
Restaurant Reviews: Introducing Noma's little sis
---
This article is more than 6 years old.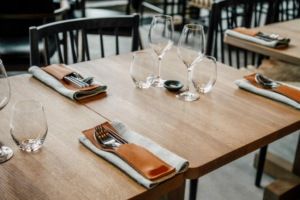 A short stretch from the former harbour location of the world-renowned New Nordic restaurant Noma, you will find this Scandinavian-inspired restaurant. Originally a Noma collaboration pop-up project, chef Kristian Baumann opened 108 after he decided to create something a little more family-orientated where guests are encouraged to share 'livretter'(Danish for favourite dishes).
Starry success
The sister restaurant has enjoyed immense success since opening its doors last year. The team landed their first (but certainly not their last) Michelin Star Award earlier this year. 108 has thrived using seasonal and locally-sourced ingredients from carefully-selected farmers and suppliers within the Nordic region to produce incomparable flavours that leave you questioning the very concept of food and ingredients.
Not only does the menu stand out as daring and exciting, it is unpretentious, casual and deliberately vague, ensuring that everyone feels comfortable within the confines of the old industrial warehouse. The single dining room space is filled with communal tables, sporting a humble atmosphere and a unique, rustic Scandinavian design. Guests are made to feel at home here.
Kudos to the bread
As we walked in, we entered the dining room area and were given a short introduction to the menu and the concept of the restaurant. We ordered dishes of baked celeriac and brown beech mushrooms served with smoked egg yolks. With a texture more reminiscent of pulled meat and hints of seafood thanks to the use of seaweed powder, we questioned whether we were truly eating mushrooms at all. All of this, combined with the smoked egg yolk, made it one of the most memorable items of the evening.
Freshly-baked sourdough bread is served between the courses. It's hard to believe how exciting something as simple as bread can be when it's done right. The rich, malty flavours of the sourdough make more than one appearance in the menu, and even a star hand in some of the desserts.
Shame to finish it
The desserts are by no means an afterthought. We had a sorbet of wild blackcurrants with hazelnut milk that was presented so beautifully it was almost a shame to finish it. The contrasting flavours are evidently the result of meticulous experimentation. The restaurant itself has its own separate test kitchen for this very purpose.
Something that particularly stood out was the absence of a tasting menu. This was refreshing to see as it gives the diner complete freedom of choice, as opposed to a set menu where there are no alternatives. Guests are therefore unrestricted when it comes to pairing their choice of beverage with the chosen dish.
Booking recommended
It is recommended to book a table due to 108's increasing popularity, although the restaurant does reserve a number of spaces for walk-ins on an evening. And if the main dining area is full, all hope is not lost, as there are tables located in 'The Corner', which operates as a café by day serving specialty coffee and pastries and by night as an extension of the restaurant where the more spontaneous diner can still taste what's on offer.
One criticism would be that some tables and seats are in very close proximity to one another, which unfortunately has the effect of making the experience more impersonal. But every cloud, as this is simply a result of the ever-increasing popularity.
---
OTHER REVIEWS:
Llama Restaurant
Lille Kongesgade 14, Cph K; open Thu-Sun 18:00-00:00, Fri-Sat 18:00-03:00; eight-course tasting menu 395kr; llamarestaurant.dk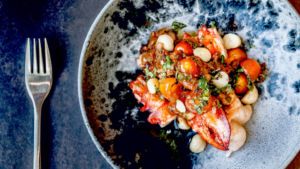 One of the most neglected continents when it comes to food inspiration has got to be South America. Llama draws inspiration from countries including Peru, Argentina and Ecuador and combines these influences with Scandinavian style and ingredients. It beyond succeeds. The creations stand out from the crowd thanks to their unique style and vibrant, exciting flavours. To get the full treatment, opt for the tasting menu, which is a compilation of the best courses. The colourful floor, ceiling tiles, oversized candles and communal tables ensure the setting is almost as unique as the menu. Ensure you book first as tables fill up fast.
Väkst
Sankt Peders Stræde 34, Cph K; open daily 17:30-22:00; three-course tasting menu from 325kr;vaekst@cofoco.dk; hostvakst.dk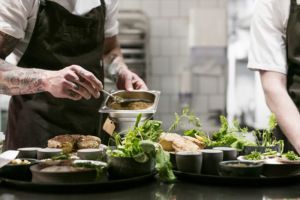 Nature is a significant inspiration when it comes to this restaurant. A large greenhouse stands at the heart of the dining room complete with fresh plants and herbs. The menu offers truly Nordic-inspired food such as hake with tomato, lavender and blue mussels and seasonal white asparagus with lettuce, fresh cheese and roasted yeast oil. The natural elements complement the contemporary style to create a truly Scandinavian experience. It owner Cofoco is well known for offering innovative food for a reasonable price.
Trattoria Italiana
Gråbrødretorv 2, Cph K; open daily 11:00-22:00; courses from 129kr; 3312 1231; trattoriaitaliana.dk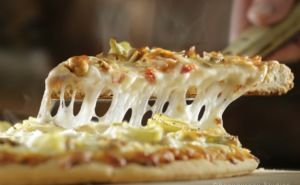 If Italian cuisine is your passion, the good news is you don't need to catch a flight to Naples to experience dishes showcasing the very best of the pizza and pasta culinary world. Located in the heart of Copenhagen, Trattoria Italiana offers traditional classic options complete with antipasti and 16 different pizza variations. Friendly staff and a comfortable atmosphere contribute towards the authenticity of this non-pretentious, relaxed restaurant. Trattoria Italiana is an ideal choice for parties who like to share without breaking the bank.
Ramen to Bíiru
Two locations: Griffenfeldsgade 28, Cph N & Enghavevej 58, Cph V; open 12:00-22:00; mains from 100kr; ramentobiiru.dk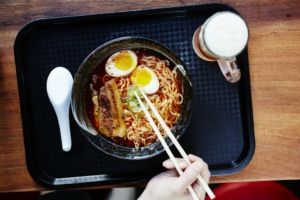 Conveniently located at two vibrant locations in the city, this Japanese-inspired joint will leave you feeling like you've just landed in a Tokyo neighbourhood. The restaurant concept explores Japanese ramen using traditional methods. The ordering method consists of printing a ticket from a vending machine for your desired ramen, then handing it over to the counter to ensure nothing gets lost in translation. The end product combines the silky smooth texture of the broth bursting with rich flavour with yuzu (Japanese citrus fruit) and tender pork belly or chicken.
Neighborhood Organic Pizza & Cocktails
Istedgade 27, Cph V; open Mon-Fri from 17:00, Sat-Sun from 10:00; pizzas from 145kr, cocktails from 95kr; neighborhood.dk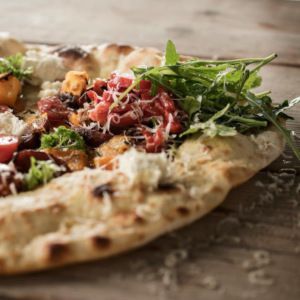 No stroll through the red light district of Copenhagen is complete without a visit to this unassuming restaurant and cocktail bar. Some 90 percent of the ingredients on the menu are organic. The kitchen prepares an array of modern pizzas from Argentinian shrimp and basil to lamb and aubergine. Stop by on a weekend to enjoy the elaborate brunch comprised of a selection of smaller options including apple cinnamon waffles and muesli & fig compote. And who needs to continue onto a bar, when the organic cocktail and wine list extensive is this extensive!
Voraz
Kompagnistræde 16, Cph K; open Sun-Wed 11:00-00:00, Thu 11:00-02:00, Fri-Sat 11:00-03:00; Tapas selection from 99kr; voraz.dk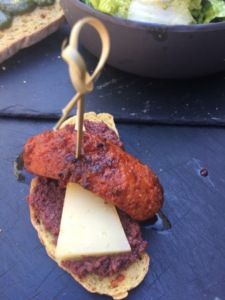 Nestled between a wide selection of colourful, vibrant cafes and restaurants on the street that runs parallel to the main shopping street, Voraz offers a cool atmosphere setting to enjoy tapas and cocktails. The name of the bar means voracious in English and those with a large appetite will not be disappointed with what's on offer. The delicious tapas are complemented by a large variety of handmade cocktails, while candle-lit table settings provide an ideal atmosphere for every occasion, from date nights to drinks with friends or family. (PS)