News
Tens of thousands delayed on trains every day
---
This article is more than 6 years old.
Last year was a terrible year for punctuality, but 2017 has been an improvement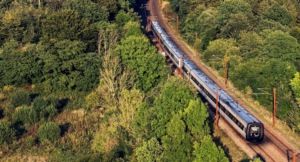 If you use public transport to commute to work in Denmark, there's a pretty decent chance you've experienced delays on your travels.
A new report from consumer organisation Forbrugerrådet Tænk reveals that 80,000 train passengers endured delays on a daily basis across Denmark in 2016. Those figures are not acceptable, according to Vagn Jelsøe, the deputy head of Forbrugerrådet Tænk.
"Delays really frustrate people. DSB has laid out some targets in terms of punctuality and they don't live up to those well enough. We simply want some timetables we can trust," Jelsøe told DR Nyheder.
"If we want to have satisfied customers using our public transport, then we really need to make a massive effort here."
READ MORE: Danish authorities react to Al-Qaeda train threat
Getting there
In total, trains in Denmark transport about 547,000 passengers every day, so the 80,000 constantly delayed passengers last year accounted for about 14.5 percent. A delay is constituted by trains arriving at their destinations three minutes or more behind schedule.
It is particularly the local and remote stretches that have been an issue for DSB. On these stretches, every fourth passenger was delayed last year.
DSB maintained that 2016 was an especially poor year and challenges persist, such as the implementation of a new signal system and rail work in certain areas.
The rail operator expects the result of 2017 to be improved. The latest figures for this year reveal that delays are dwindling to the point where they are nearing DSB's targets regarding punctuality.