News
Copenhagen among Europe's most fun cities
---
This article is more than 5 years old.
Danish capital 16th on European Fun Index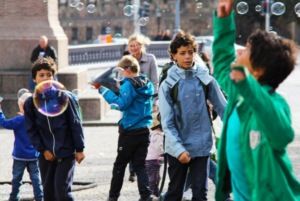 According to a new index from European holiday specialists Oliver's Travels, you'll have loads of fun if you visit Copenhagen – or at least in comparison to most other European cities.
In fact, according to its new European Fun Index, which ranks 2017's most visited European cities by their fun factor, Copenhagen is the 16th most fun city in Europe with a score of 26.
READ MORE: Copenhagen the 16th best city in the world for a weekend away break
Copenhagen pretty average
Each city has been awarded a score out of 10 for the following factors: museums, tours, shopping, restaurants, bars & pubs, nightlife, concerts & shows, nature & parks, fun & games, water & amusement parks, zoos & aquariums, spas & wellness, and boat tours & water sports.
Copenhagen notched up slightly above-average scores for tours and boat tours & water sports, but slightly below-average scores for bars & pubs, fun & games, zoos & aquariums, and spas & wellness.
London dominant
London topped the list with a score of 104 well ahead of the competition, followed by Paris (78), Rome (73), Barcelona (61) and Prague (60).
Madrid, Berlin, Amsterdam, Milan and Lisbon completed the top 10.
Other notables included Dublin (13), Stockholm (20) and Munich (22).