News
Danish News in Brief: Eastern Europeans urged to return home from Denmark
---
This article is more than 5 years old.
Diplomatic call comes at a atrocious time for labour-needing Danes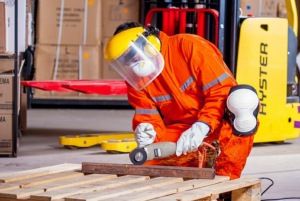 Several eastern European embassies in Denmark have called for tens of thousands of their countrymen to return home to seek jobs and opportunities.
Ambassadors from Poland, Bulgaria, Lithuania and Romania are among those urging their fellow citizens to go back home.
"Lithuanians are being counselled to come home – not just by the government, but also by the business sector," Ginte Damusis, the Lithuanian ambassador to Denmark, told Ugebrevet A4.
"As is the case in Denmark, broad strokes of companies in Lithuania are fighting to attract the qualified employees they need. The government and business arena are both saying: We need you at home in Lithuania."
Damusis went on to maintain that the number of Lithuanians returning home is slowly, but surely, on the rise and that the embassy does its part to inform their people about the possibilities at home.
READ MORE: More foreigners drop Denmark for work
Bad timing for DK
The diplomatic call can't be considered good news for Denmark, which is enduring its own struggles in regards to attracting qualified workers to its borders.
About one tenth of people employed in Denmark are foreigners, and according to recent figures around a quarter of a million foreigners are currently employed in the country.
"Fewer eastern Europeans could, for instance, result in housing construction and renovation becoming more expensive. And that could lead to some jobs vanishing from Denmark. For example, it could be really difficult for fruit growers to find labour," Jens Arnholtz, a labour market researcher from the University of Copenhagen, told Ugebrevet A4.
The number of eastern European workers in Denmark has more than doubled from 32,000 in 2011 to 76,000 in early 2018.
With over 30,000, the Poles account for the biggest portion, followed by Romania (17,430), Lithuania (9,229), Bulgaria (5,827), Latvia (3,532) and Hungary (3,138).
---
Mixed day for football Denmark
Denmark followed up a dour 1-0 win over Panama at Brøndby Stadium on Thursday with a much better performance – on a much better pitch – in a 0-0 draw against Chile in Aalborg last night as the team continues to gear up for the World Cup this summer. Chile started brightly and could easily have scored, before the Danes settled down and gained control over the game, with Andreas Cornelius, Lasse Schøne and Victor Fischer going close. Meanwhile, the under-21s disappointed with a 2-2 draw in Georgia, leaving them second behind Poland in the group. The Danish under-19s missed out on the Euros by finishing second in their elite round group behind Turkey, while there was good news for the under-17s, who qualified for the Euros despite losing and finishing second to Bosnia and Herzegovina.
30 dead swans found
Bird flu is the main suspect following the discovery of 30 dead swans in Søndersø Lake near Maribo in Lolland. Other dead birds – including some seagulls, cormorants and coots – were also found in the same lake. The authorities subsequently turned up to remove all of the dead birds in order to avoid raptors and other animals from scavenging off the birds and becoming infected. It will take some days before the exact cause of death of the birds is established.