News
Record numbers changing jobs in Copenhagen
---
This article is more than 5 years old.
Flexibility in the labour market seen as a boon by employees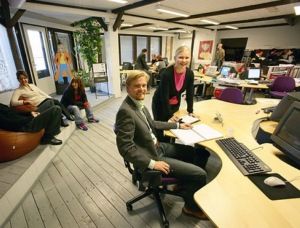 Nowadays, it is extremely rare to find people who have been in the same job or company for 30 years or more. Staying in a job for around two to three years is becoming more and more common.
Last year, according to figures from Jobindsats.dk extracted by PFA Pension, 281,000 people changed jobs in the Copenhagen municipal area, reports DR Nyheder.
READ ALSO: Employment levels in Denmark at record-breaking high
This is the highest amount since figures started to be collected in 2009.
New challenges
The reason people often give for changing jobs is to rekindle motivation and take on a new challenge in the workplace. However, people living in the country's capital also have better opportunities for changing jobs than most.
"The kinds of jobs in the capital region tend to be more varied. Almost a quarter of the country's jobs are found there," explained Henning Jørgensen, a professor at the centre for labour market research at Aalborg University.
"It is easier to commute, so it's not necessary to move. You can also easily get from one municipality to another," added Jørgensen.
Safety net
Compared to many countries, Denmark also has a good safety net in the form of unemployment benefits if they are needed, and that is also seen as a contributing factor to job flexibility.
The confederation of Danish employers, Dansk Arbejdsgiverforening, is happy to see the trend.
"The fact that employees can move easily is extremely beneficial to us. It pays dividends for society as a whole," said the deputy director of the organisation, Erik Simonsen.