News
Denmark's service sector sees growth surge
---
This article is more than 5 years old.
The Danish economy is doing well and with that goes the ability to hire people to help out in the home or order other forms of services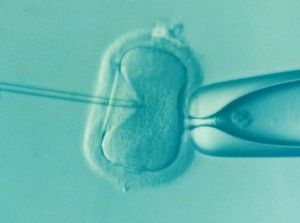 There is good news for Danish businesses in general these days, but some sectors are doing rather better than others.
Statistics compiled by the confederation of Danish industry, Dansk Industri, reveal that 30,000 new full-time jobs have been created in service industries since 2009.
That equates to a whopping rise of 38 percent – compared to a 2 percent average growth rate for all the Danish business sectors combined, reports DI Business.
A closer look at the figures shows that the category 'other operational services' is the top-scorer. This heading covers a mixed bag of mainly private companies, many of which offer private health services, such as private hospitals, midwives, home nurses and fertility clinics.
Exporting fertility treatment
One such company is the fertility clinic StorkKlinikVivaneo. "Denmark has a lot of unique experience in the fertility treatment field and that has become an export. That creates growth, especially in this sector," said Jakob Scharff, the branch head of DI Service.
The clinic has a large number of foreign clients. Lesbian and single women come from all over the world to realise their dream of having children, as since 2007 Danish legislation has allowed this kind of treatment.
Company CEO Maria Hamm expects that the trend will continue in tandem with the economic boom and shifting societal norms.
"We've just held a session with around 30 participants of both sexes who want to be parents without being bound by a relationship," said Hamm.
Unlike many other companies, the clinic has no problem recruiting new staff to cope with the increased demand.
"I think that goes together with us having a good reputation so doctors and nurses want to work for us. However, we can see from statistics that there are fewer gynaecologists being trained and that might have a negative impact on our recruitment in future," added Hamm.