News
Denmark to host Nordic-African summit this week
---
This article is more than 5 years old.
Meanwhile, Copenhagen will host the Ukraine Reform Conference on June 27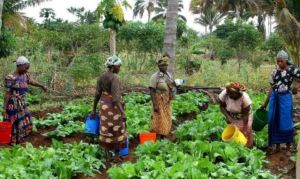 Over the next two days, the foreign minister, Anders Samuelsen, will play host to the Nordic-African foreign ministerial meeting in Copenhagen.
The agenda of the summit will include issues such as free trade, globalisation, peace and security, and trade and investment.
"I'm pleased to bid my Nordic and African colleagues welcome to Copenhagen. The meeting is an excellent opportunity to have an open and direct dialogue," said Samuelsen.
"Ten African foreign ministers are participating – a fine result that attests to the close and longstanding partnerships that Denmark and the other Nordic countries have in Africa."
Samuelsen went on to underline the great potential Africa offers to Danish companies, highlighting the challenges involved in generating opportunities and jobs for young people in Africa so they don't embark on a perilous migration to Europe.
READ MORE: Danish government makes major investment in African wind energy
Ukraine Reform Conference
On June 27, Samuelsen will once again act as the host in Copenhagen – this time for the international Ukraine Reform Conference in tandem with Pavlo Klimkin, the foreign minister of Ukraine.
The conference is a follow-up to the first reform conference held in London last year. The foreign ministers from all EU, NATO and G7 countries have been invited, as have representatives for international organisations.
"A more modern and European-orientated Ukraine is emerging these years. Together with our international partners, we have to support this development and at the same time continuously stress the need for further progress in the reform process – especially in the fight against corruption," said Samuelsen.
Read more about the Ukraine Reform Conference here (in English).