News
Denmark to play host to new UN data centre
---
This article is more than 5 years old.
A new UN joint data centre in Copenhagen will be a vital plank in co-ordinating the response to refugee crises now and in future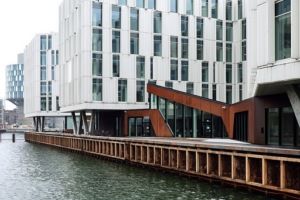 Solid and accurate data is one of the prerequisites for creating the necessary solutions to the problems surrounding refugees and displaced persons.
In this connection, Denmark has been selected by the World Bank Group and the UN High Commissioner for Refugees (UNHCR) as the host country for a new WBG-UNHCR Joint Data Center on Forced Displacement.
The centre will be located in the UN City building in Copenhagen, and Denmark will support the project with around 100 million kroner over a four-year period, subject to parliamentary approval.
READ ALSO: UN expanding in Copenhagen
"I am pleased that Denmark has been selected as host country for the new Joint Data Center. The centre will contribute to a more effective response to major refugee and displacement crises in conflict-affected regions and countries, including support to the return of forcibly displaced people," said Ulla Tørnæs, the minister for development co-operation.
An invaluable tool
Later in the year, UN member states are expected to agree to a global compact on refugees. The new data centre will be invaluable in finding out about such things as the impact of refugees within their host communities, their socio-economic conditions, and how the voluntary and sustainable return of refugees to their countries of origin can be supported in the best possible way.
The WBG-UNHCR Joint Data Center is being established to address these challenges and to support the efforts of the international community to strengthen comprehensive humanitarian and development intervention for forcibly displaced people.
The priorities of the Joint Data Center are fully in alignment with priorities defined in Denmark's strategy for development co-operation and humanitarian action, The World2030, as well as with the Sustainable Development Goals.