General
Out & About: Globe on top of the world in tug-of-war challenge
---
This article is more than 5 years old.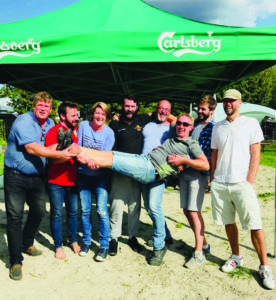 Once again the mighty came – representing the sports of rugby, football and hurling, as well as Irish pubs such as The Dubliner and The Globe – to take part in 'Tug of War: Battle of the Bars' at the CSR Rugby Pitches near Holmen, to prove who had the biggest clout whilst digging into their pockets for a good cause.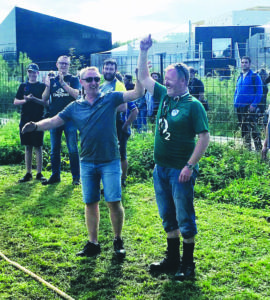 As the beers flowed and hot dogs were chowed, those gathered were treated to a rib-breaking introduction from referee John Kelleher (right), the illustrious quizmaster at The Globe, before doing their best to break a few of their own in the main event.
Each eight-man team (well seven men, one woman actually) pulled against four opponents: three group tussles, before a final heave to decide their final place, all over a best-of-three, but in the end only one contest went the distance: the final.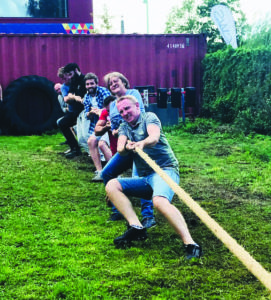 The Globe, vanquished in last year's final by a football club, now had to beat a rugby all-stars team, and the effort on the face of landlord Brian McKenna (up front, above) and his troops when they somehow pulled it out of the bag to win 2-1 said it all.
In total, the day raised 13,000 kroner for charity, and teams are already recruiting for next year. After all, if you topple The Globe, the world is there for the taking.