News
Denmark among top countries in the world for government e-payment
---
This article is more than 5 years old.
Danes third in Government e-Payments Adoption ranking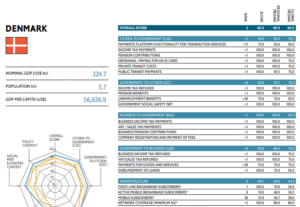 Denmark has been ranked among the top countries in the world by the Economist Intelligence Unit when it comes to government e-payment adoption.
The freshly-published Government e-Payments Adoption Ranking Index (GEAR – here in English) ranked Denmark third out of 73 countries, just behind leaders Norway and France.
"Norway (ranked first), France (second) and Denmark (third) are all countries that strive to foster the latest financial and technological developments while maintaining and ensuring inclusiveness across all segments of society," the index report stated.
The ranking evaluates a government's provision of e-payments for consumers and business across the seven central sub-categories: Citizen to Government, Government to Citizen, Business to Government, Government to Business, Infrastructure, Social and Economic context and Policy context.
READ MORE: Denmark the EU leader for digital payments
GEARing up
Denmark was ranked first in B2G and Social and Economic context, and ranked in the top 10 in the rest of the sub-categories, aside from the Policy context, where the Danes were ranked 14th.
Canada and Australia completed the top 5 overall, while the UK, South Korea, Singapore, Finland and Sweden rounded out the top 10.
At the opposite end of the spectrum, Iraq finished bottom of the ranking, preceded by Cambodia and Mozambique.
Other notables included the US (12th), Germany (14), Brazil (17), Japan (22), India (28), Russia (29), Mexico (32), South Africa (42), China (48) and Nigeria (66).