InOut
In Denmark, October fest means the blues
---
This article is more than 5 years old.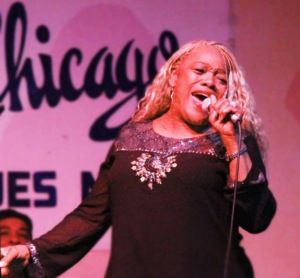 The Copenhagen Blues Festival is back for another amazing five days of soulful, overdriven guitar tones. This will be the 14th annual festival since its inception in 2004.
This year's festival will welcome a number of famous acts from America and Germany, as well as many local guitar heroes.
Take a trip down to some iconic Danish music venues to have a drink and listen to a truly timeless genre of music.
What's on?
This year, the festival will begin with Cinemateket showing the great film Sidemen – Long Road to Glory, a movie documenting the lives and legacies of some of the genre's biggest names (Oct 24, 19:00; Gothersgade 55, Cph K; 75kr).
Born and raised in Chicago, Wayne Baker Brooks (the son of Lonnie) is known for his combination of powerful vocals and hot guitar playing that crosses genre boundaries (Oct 25, 20:00; Bartof Station, Solbjergvej 3, Frederiksberg; 250kr).
Nellie 'Tiger' Travis, the 'Queen of Blues and Southern Soul', who is also from Chicago, is gracing us with her amazing voice at BETA. Her music is a unique blend of '80s pop and traditional blues/soul (Oct 28, 15:00; Øresundsvej 6, Cph S; 220kr).
For a more contemporary, funky time, see German blues master Kai Strauss at Mojo Blues Bar with his band Electric Blues Allstars (Oct 26, 22:00; Løngangstræde 21C, Cph K; 80kr). Strauss's 2017 album 'Getting Personal' gave us an insight into his melodic playing and funky grooves. He is an all-round amazing guitarist and those Stratocaster tones are truly to die for. (RM)