News
Spike in young homeless people in Denmark
---
This article is more than 5 years old.
Spiralling rents and a lack of cheap accommodation are a contributing factor when it comes to driving people to sleep rough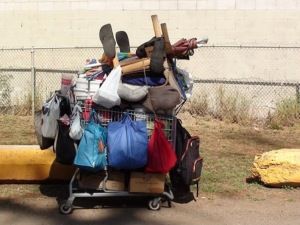 A worrying trend has been spotted by organisations dedicated to working with social housing: Denmark has a much higher rate of homelessness amongst 18 to 29-year-olds than its Nordic neighbours.
Figures from the think-tank Kraka reveal that since 2009 there are around 1,600 more homeless people in Denmark in general – an increase of 33 percent. But it is particularly the 18 to 29-year-old age group that is causing concern as the number has risen by around 1,200 – double the number just eight years ago.
Good intentions
Back in 2009 the government launched a package of measures designed to help homeless people in which 17 municipalities were given 500 million kroner. This was followed up by an implementation and anchoring project running from 2014-2016 that further helped 24 municipalities to implement the measures.
READ ALSO: Government unveils new action plan for homeless
However, despite good intentions it does not seem to have worked and this gives cause for concern, contends Vibe Klarup, the head of an alliance of organisations involved with social housing called Hjem til Alle.
Short of cash
"It's partly about the fact that there are a group of young people in Denmark who have been growing up in somewhat chaotic conditions, but it is also about a housing market that is very much under pressure," she says.
"They [young people] just don't have much money at their disposal to pay rent," Klarup added.
Regarding Denmark's Nordic neighbours, in Norway, the number of homeless has shrunk by around one-third and Finland has experienced a fall of 13 percent. Figures in Sweden are also stabilising, reports Politiken.
Klarup points out that Finland and Norway have been focusing more on the housing market problem than Denmark has.