News
Business Round-Up: Danish economy hit hard
---
This article is more than 3 years old.
Online shopping, in contrast, is booming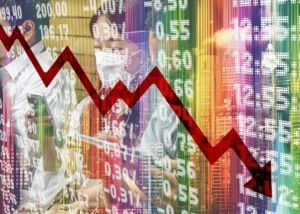 The Finance Ministry predicts that the country's GDP could contract from anywhere between 3 and 7 percent in 2020 due to the impact of the coronavirus outbreak.
The finance minister, Nicolai Wammen, warned of higher unemployment to come, but touted government aid packages that have been implemented as well as a new loan scheme for small and medium-sized enterprises (SMEs) initiated on April 9.
The loan, which will be based on the latest VAT and payroll tax payments, is aimed at strengthening liquidity for businesses.
The loan, which will be interest-free, will need to be repaid on 1 April 2021.
---
Over 25,000 companies have applied for aid
Over 25,000 companies have applied for temporary salary compensation for their employees following the government's launch of the application process on March 25, reports the Ministry of Business and Growth. The wage compensation scheme, which applies from March 9 to June 8, is aimed at preventing mass layoffs of employees by companies scrambling to rein in costs amid the coronavirus outbreak. Companies must have been severely affected by the outbreak and have faced "notice of redundancies for at least 30 percent of their staff or more than 50 employees", according to the ministry's webpage.
Danish online sales exploding
With storefronts across Denmark shuttered due to Covid-19 restrictions, Danish e-commerce is booming. Parcel services GLS and Postnord have told TV2 that Danes are shopping online at the same rate as during one of the busiest periods of the 'Black Friday' weekend. According to the price comparison service 'Pricerunner', the types of goods Danes are searching for online has also drastically changed, with items such as hand sanitiser, cleaning supplies, gardening tools, home exercise equipment and toys all having spiked in online searches.
Number of unemployed falls slightly
Figures from the Ministry of Employment show that total unemployment decreased slightly over the two-day period from Maundy Thursday to Good Friday. The total number of people registered as unemployed in Denmark decreased from 176,827 on Thursday to 176,819 on Friday. Some 45,135 of the total have lost their jobs during the coronavirus crisis.