News
Business Round-Up: Lego collectors willing to pay 14,000 kroner for controversial set
---
This article is more than 3 years old.
Lego withdrew a military-related set from the market but this does not stop collectors from buying it. In the meantime, MobilePay recovers from its coronavirus slump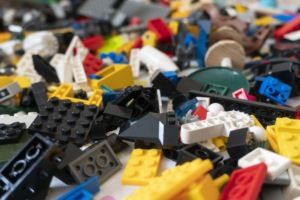 Lego collectors are willing to spend up to 14,000 kroner to get their hands on the controversial Lego Technic Bell Boeing V-22 Osprey set, BT reports.
Lego has withdrawn the item from the market as the aircraft featured in the set is used in military conflicts, drawing the attention of peace activists.
Another reason for the removal stems from Lego's ethical guidelines, which state that the company should not produce toys that represent realistic weapons and military equipment.
Up to 14,00 kroner for a set
Yet the set has managed to go on sale in several countries, including the United States, Britain and New Zealand.
Now, those who managed to buy Lego Technic Bell Boeing V-22 Osprey can significantly profit from it.
Today, the set can be purchased on eBay, and the auction price has already reached 14,000 kroner in some cases.
---
MobilePay recovers from coronavirus-related decline
The coronavirus lockdown hit Danske Bank's MobilePay business hard as the number of transactions fell drastically during the period. However, the popular app is celebrating a comeback and even set a new record in transaction numbers, reports BT. In total, people in Denmark transferred 31.3 billion kroner via MobilePay in the second quarter of the year, which is 3.4 billion kroner more than a year ago.
Soft drink company goes bankrupt
Soft drink company Little Miracles has gone bankrupt, reports BT. In 2013, the company was bought by Pandora's founder, billionaire Per Enevoldsen, who had the ambition to make Little Miracles a competitor to well-known brands such as Red Bull. Yet after several years of a deficit, Little Miracles has now been taken into bankruptcy proceedings by the Maritime and Commercial Court.
First Hotel Kong Frederik gets new owner
Businessman Fritz Schur takes over First Hotel Kong Frederik in Copenhagen after the hotel chain First Hotels went bankrupt recently, Ekstra Bladet reports. The takeover is done through the newly established company KF Administration. Shur already owned the building from which the hotel operated. Now, he is also in control of the hotel's management.