News
Russian Embassy racks up the most unpaid parking tickets
---
This article is more than 3 years old.
Embassies are covered under diplomatic immunity, but some take legal violations more seriously than others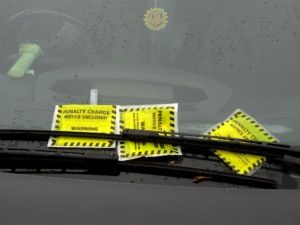 Diplomatic immunity can get you off the hook for a long list of things, and among them – it turns out – are parking fines.
According to a report from the Center for Parking in Copenhagen Municipality, the embassies in the city have racked up an outstanding bill of 150,000 kroner in unpaid parking fees, which the centre does not expect will ever be paid.
READ ALSO: Former tax minister pins tax fraud blame on civil service
Five embassies make up almost half of all unpaid fines
The report shows that just five countries – Russia, the United Arab Emirates, Ukraine, Greece, and North Macedonia – accounted for 122 of the total 298 unpaid fines in 2019.
The Russian Embassy came in first with 38 unpaid parking tickets, followed by Ukraine with 25 and the UAE with 22. The USA, meanwhile, landed 10th on the list with eight unpaid tickets.
Nothing to be done
"There's not much the municipality can do while diplomats are protected by their immunity. So the charges fall under the 'Foreign Ministry's Protocol' – and they make the contact with the respective embassies," explained the Center for Parking.
Ultimately, parking authorities can do little more than take note of the unpaid fines and hope that the embassies see fit to repay them … eventually.