News
Legendary mini-series gets a third season
---
This article is more than 3 years old.
Some 25 years after dazzling the Danes, Lars Von Trier's 'Riget' to make sensational return with one final season in 2022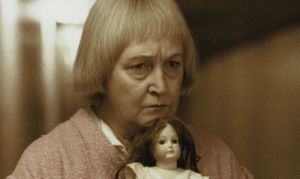 Before 'The Killing', 'The Bridge' and … well … before mini-series in general were gobbled up on Netflix and HBO, there was 'Riget'.
And Lars Von Trier's masterpiece, which was named among the spookiest TV series ever made by New York magazine in 2014, is making a sensational comeback over 25 years after its original release.
The series, which is set in city hospital Rigshospitalet and will be titled 'Riget Exodus', will see a third and final season sometime in 2022. 
READ ALSO: Danish film the big winner at the European Film Awards
Von Trier back behind the camera
As was the case back with the first two seasons in 1994 and 1997, Lars von Trier will direct the finale and he has also helped write the manuscript. 
It is yet unknown how many episodes the third season will consist of, but as it was originally planned for 13 episodes (and with the first two seasons totalling eight), it could be five.
Filming is set to commence some time in 2021 and film company Zentropa will lead proceedings.
The plot has yet to be revealed, but Zentropa did say that "the old hospital remains cursed".
The new series is scheduled to premiere on Viaplay in 2022. 
READ ALSO: Party time for Thomas Vinterberg as 'Festen' is named nation's favourite Danish film
The news comes just days after Thomas Vinterberg's smash hit 'Druk' swept four major prizes at the European Film Awards.