News
Historic low number of asylum seekers in Denmark
---
This article is more than 3 years old.
Report shows that a monumental shift has occurred in Denmark since 2015 when the migration crisis was at its peak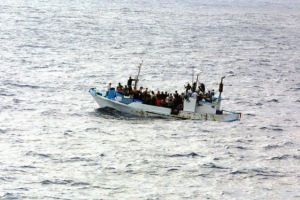 When the migration crisis reached its zenith in 2015, over 10,400 people applied for asylum in Denmark.
Four years later, that figure has declined substantially.
The new Danmarks Statistik report 'Immigrants in Denmark' showed that just 761 people sought asylum in Denmark in 2019 – the lowest since the report was launched in 1997.
READ ALSO: Denmark continues campaign to prevent migration
Geographic consequence 
The report also showed that non-western immigrants coming to Denmark are here for various reasons, with much depending on country of origin.
For instance, 75, 42 and 29 percent of immigrants from India, China and Pakistan came to Denmark to work, while 64, 62 and 61 percent of immigrants from Afghanistan, Iraq and Syria came to seek asylum. 
READ ALSO: Former immigration minister could face impeachment trial 
Education skew 
Other points showed that 22 percent of newborns in Denmark were born to mothers who were immigrants or descendants of immigrants.
Additionally, the report revealed that 48 percent of 25-64-year-old immigrants who came to Denmark to work possess a longer further education.
In comparison, only 7 percent of immigrants who sought asylum had a longer further education.
Ishøj Municipality had the highest share of immigrants or descendants of immigrants at 41 percent.