News
Return the under-10s to school to rescue the Danish economy, Dansk Erhverv urges government
---
This article is more than 2 years old.
New report underlining the suffering of parents as they juggle work and home-schooling, and falling infection rates, play in our favour, contends former minister Brian Mikkelsen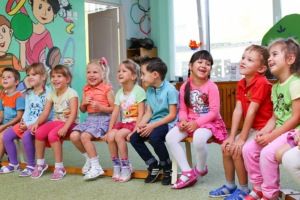 The Danish economy is losing around a billion kroner a week in lost production due to young children (ages 6-10) being unable to attend school during the current lockdown, according to a new report.
Society loses between 150 and 250 million kroner a day as an estimated 215,000 parents juggle their jobs and children's home-schooling, contends three of the country's leading economists.
"It is an expensive group to keep at home," explained one of the experts, Professor Jes Søgaard from the University of Southern Denmark, to DR.
"Children in that age group seize at least one of their parents. They simply need to be cared for and activated, and therefore the parents cannot work."
The report, which does not include parents who are unable to work, assumes the lowest paid parent is mainly responsible, and that their productivity is halved, as they will probably be able to fit in some work – during and outside working hours.
Dansk Erhverv meeting ministry this week
Hope remains that grades 0-4 (the SFO section of the school where the afterschool is in-built, plus one extra year) could return to school before the expected lifting of some of the current coronavirus restrictions on March 1.
Following a consultation with Statens Serum Institut, an announcement concerning their return is expected this week.
To that end, Brian Mikkelsen, the CEO of Dansk Erhverv, is today meeting with Morten Bødskov, the finance minister, to underline that the kids need to return "as soon as possible".
"It is difficult to concentrate when you also have to teach children at home," he contended.
Daily infection rate down below 400
Mikkelsen is optimistic the declining infection rate will work in the return's favour – very possibly after the winter half-term on Monday 15 February. 
In the 24 hours up until early Sunday afternoon, 377 cases were detected from 126,275 tests – a positive rate of only 0.3 percent. However, the British variant now accounts for 13.1 percent of all fresh cases – up from 4 percent a month ago.
"I am not worried that the infection is spreading, because we have a low infection rate today," said Mikkelsen, a two-term business minister over the last decade serving under Lars Løkke Rasmussen. 
"And one must keep in mind that we also have a financial responsibility to get Denmark back on its feet. It is now that we must step up."
Despite its strict night-time curfews, the Netherlands recently announced that their youngest school pupils would be returning on February 9.