Business & Education
Brothers across the Baltic
---
This article is more than 2 years old.
A century on from the establishment of diplomatic relations between Denmark and Lithuania, the countries share much in common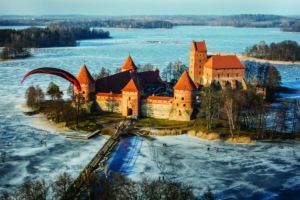 Lithuania and Denmark have many things in common – not least geographically. Located in northern Europe just 900 km apart, they both have significant Baltic shorelines. 
With 65,300 sq km at its disposal, Lithuania is slightly larger than Denmark (42,933), which in turn has a population more than double the size: 5.8 to 2.8 million.
Politically, both have strongly democratic, pro-business governments that are open to foreign investment and attracting international workers, whilst quick to condemn abuses of power. 
For example, the Lithuanian foregin minister, Gabrielius Landsbergis – who is in fact the grandson of Vytautas Landsbergis, the head of the independence movement and then head of state from 1990 to 1992 – was particularly vocal in his condemnation of Belarus. 
They are both members of the EU, NATO and the Organisation for Economic Co-operation and Development.
Both countries are very much open for business!
Not like China at all
Between one another, trade is healthy. According to 2019 figures, Danish imports to Lithuania totalled 484.8 million euros (3.607 billion kroner), with 720,1 million euros (5.357 billion kroner) heading in the opposite direction, according to Statistics Lithuania.
For Danish exporters, Baltic markets have long held an advantage: they have good infrastructure, a large production capacity, low salary levels, and easy access to a well-educated workforce.
And most crucially, and this is where they really stand out from the likes of China, Lithuania is geographically close and culturally similar. 
It's no surprise to note that Denmark is among the top five leading investors in Lithuania, and that there are over 200 companies with Danish capital registered in the country.
Long road to freedom
All of this didn't happen in a day, of course. This special edition may mark the 100th anniversary of diplomatic relations between the countries, but for almost five decades Lithuania was part of the Soviet Union.
On February 16 the country will celebrate its Independence Day of 1918, but it is March 11, its Restoration of Independence Day of 1990 and subsequent admission to the UN, which is more significant to the modern day country.
Diplomatic relations were duly restored in September 1991, and representatives in each other's countries established seven months later.
When the Lithuanians joined their first ever UN peacekeeping mission, it was the Danes who showed the most welcoming hand, offering help where it was needed.
Their troops have since then co-operated in Iraq and Afghanistan, as well as through their NATO commitments. 
And when Lithuania applied to join the EU and NATO, which it eventually did in 2004, Denmark was quick to provide assistance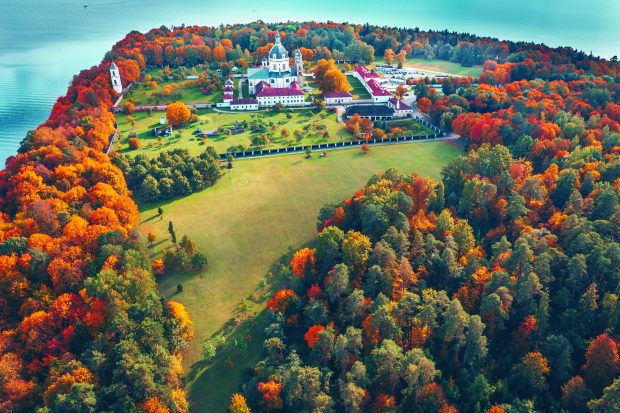 The honorary Nordic 
Seventeen years later, Lithuania's government and parliament wouldn't look out of place in the Nordics.
Its foreign policy is proactive and it operates a fragmented multi-party system, so like Denmark most of its governments are coalitions. 
Also like Denmark, its prime minister Ingrida Šimonytė is female, and so is pretty much half its cabinet (6 of 13) and also the speaker of its Parliament, Viktorija Čmilytė-Nielsen – a chess master (and former European champion) married to a Danish chess master, no less. In fact, its commitment to equality has always been strong, as in 1918 it became one of the first countries to give women the vote.
Equally strong was its quest for independence from the Soviets. As the first of its states to break away, it was subjected to a 74-day economic blockade, but if the Soviets thought a few months of no heating or hot water was going to break their resolve, they were mistaken. 
Centre of everything
Regionally, Lithuania actively co-operates with its fellow northern European and Baltic states. 
It was a founding member of the Baltic Council in 1993, as well as the Baltic Development Forum, and it also co-operates with its neighbours and the nearby Nordic states through the NB8 and NB6 (for EU members only). 
It is also a member of the Council of the Baltic Sea States, which was established in Copenhagen in 1992, and it regularly engages in political co-operation with the Nordic Council of Ministers. It is also a member of the Nordic Investment Bank, which enables it to participate in the NORDPLUS education program.
Further afield, it has served as a member of the United Nations Security Council. 
As a side-note to its inclusiveness, did you know that the true geographic centre of Europe is in Lithuania, just 26 km north of its capital Vilnius.
At the heart of Europe … watch this space.