Sponsored content
How to live in Copenhagen on a budget
---
This article is more than 2 years old.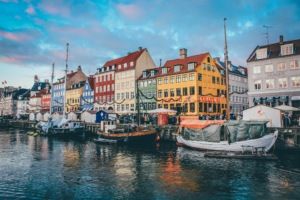 Copenhagen is a beautiful city with so much to offer all year around. If you are planning on moving to this vibrant city, or you're already settled, here's some tips for you. Copenhagen can be expensive to live in, but there's ways around if you're on a tight budget.
It all comes to where you live in the city or surrounding areas, where you eat and how many attractions you spend money on. Copenhagen can definitely be enjoyed without it ruining your budget.
Location, location, location
When it comes to prices to rent a flat in Copenhagen, there is a difference depending on which location you want to live in. This goes for most big cities around the world, and Copenhagen is definitely no exemption.
Most people do want to live in the center, because a lot of times, this is where it all happens, but Copenhagen is easy to get around on a bike or with public transport, such as the metro. If you wish to save money on the rent, you can try to look for a place a bit further away from the center.
Another tip is to look for a flat share. If you only rent a room, you'll save money on the rent. This is also a great way to meet new people and especially if you're a new resident of the town.
Cook dinner with your mates
Another great advantage of living in a flat share is the social gatherings. You can cook dinner together, drink coffee or do something else in the flat. A great way of saving money in Copenhagen is also to drink your coffee at home.
With the coffee in portion bags from Senseo, you can get the feeling of amazing café coffee, but in your own home. Visiting café´s regularly to buy coffee, can quickly cost a lot of money. With Senseo you can enjoy a fantastic quality coffee with your flat mates or other friends.
Look for free things to do in Copenhagen
There is a lot of free things you can do in the capital of Denmark. One of them is to explore nature.
You can either enjoy it in the city or take a bus or train out of Copenhagen and visit other places on the island. If you're a student, there will definitely be a lot of discounts and benefits to find as well.
When it comes to events, there will also be cheap and cool things going around in the city. Maybe you would like to hear a certain kind of band play, try a new hobby or just meet some new people. 
Copenhagen has it all and it's a great place to be.