Activities
Copenhagen 2021: And he would drive two thousand more!
---
This article is more than 2 years old.
Marko Vainio embarking for Danish capital in custom-made Pride Volvo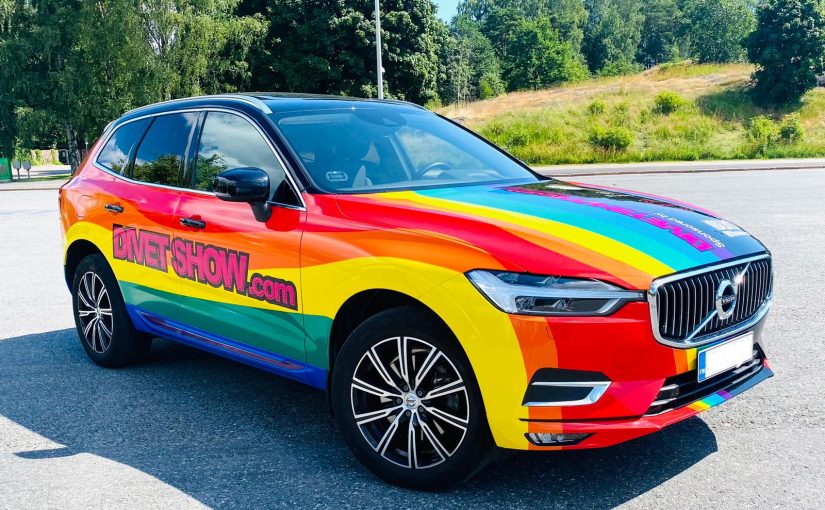 Internationally-acclaimed drag artist Marko Vainio ('Divet Show') is driving all the way from Turku, Finland in his custom-made Pride Volvo to play in the first of the three evening WorldPride concerts at KB Hallen on August 19: 'Under the Rainbow'.
"This has to be a pinnacle of my career and I am very flattered to be chosen as the opening show," enthused Vainio.
"Persistent, international work is finally proving worthy."
He is leaving Finland on Tuesday evening and arriving in Copenhagen late on Wednesday evening in a custom-made Volvo to celebrate WorldPride.
Vainio, the only Finnish performer at WorldPride this year, is well known for his numerous impersonations: from Shirley Bassey and Lady Gaga to Celine Dion, you name it.
'Divet Show' has won numerous awards in Finland and abroad. In the 2019 Edinburgh Festival, he won the prestigious and coveted 'Spirit of the Fringe' –the award for being one of the best shows. This year marks his 15th anniversary as a drag queen.
Headlined by Princess Nokia, the 'Under the Rainbow' concert will be held at the 4,500-seater KB Hallen in Copenhagen and streamed live to thousands gathered in Fælledparken and WorldPride Square. It will also be broadcast live on YouTube and Facebook around the globe.