News
Heart and Seoul: Everything you love about Korea, from K-pop to Kimchi
---
This article is more than 2 years old.
For eight days from tomorrow, Korea Week 2021 is taking over Copenhagen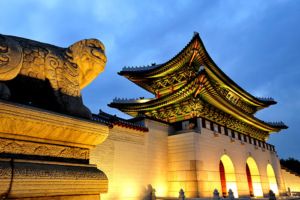 In European classrooms, we were brought up under the glare of Atlases that made Europe look massive and Canada 30 times the size of South America.
Asia, of course, is massive whichever way you look at it, but it might surprise you to note the absence of a pair from its top 25 biggest countries.
North and South Korea rank 29th and 30th out its 48 nations – smaller than the likes of Nepal and Tajikistan. In European terms, a unified Korea would only be marginally bigger than Britain.
But population-wise, South Korea, with just over 50 million people, ranks 14th, and for GDP it's number four.
There's little doubt who the mouse that roars is in the continent.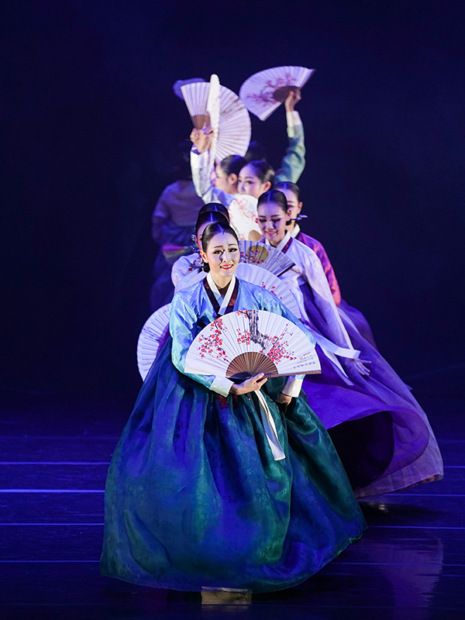 All your questions answered
Let's not forget that South and North Korea started on the same playing field a little over 68 years ago, but today the former is exactly 100 times economically stronger than its northern counterpart.
It makes you yearn to find out more about its history – both the recent period, in which it has grown exponentially whilst finding time to host both a Summer and Winter edition of the Olympics, and its emergence as a regional powerhouse in the late 14th century.
Fortunately, Korea Week 2021 will have many of the answers, including why K-Pop has been taking over the world, courtesy of an introduction to the Korean Wave.
Starting tomorrow, and continuing for eight days until September 24, it is offering Copenhageners the chance to sample its movies, cuisine and more.
Furthermore, you might want to visit the country once you've learned more about it, so make sure you visit the Travel Exhibition.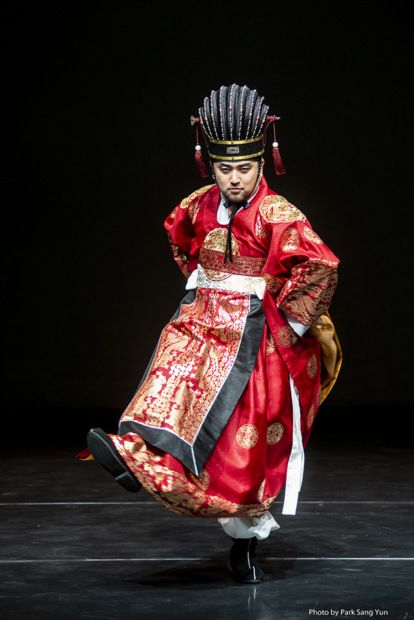 Five events to put in your diary
In total there are at least five events worthy of your time, and there's no better  way of starting the festival, and your journey into Korean culture, by catching the opening event: a movie screening.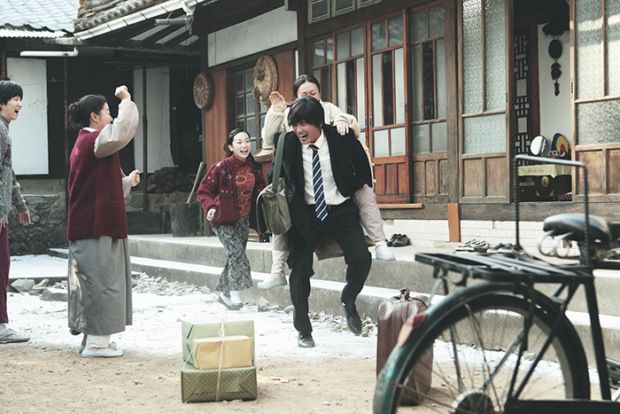 On Saturday September 18 at 16:40, the hit 2014 movie 'Ode to my Father' will be screened at Grand Teatret with English subtitles. Admission is free, but registration is required (via RSVPKoreaEvent@gmail.com) to enjoy this extremely palatable recent history lesson, as the action starts during the Korean War before taking us on a whistle-stop tour of the country's history through to the present day.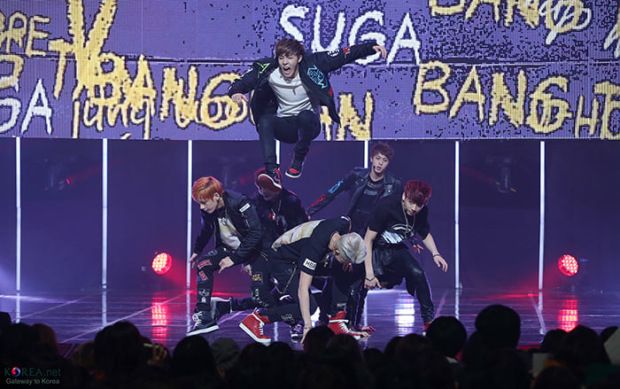 On Sunday September 19, registration is required to attend a video lecture on Korean culture entitled 'An Introduction to the Korean Wave' at the ambassador's residence at Dronning Louises Vej 2 in Charlottenlund from 10:00-11:00. The surge in cultural popularity, which can trace its roots to the late-1990s, was fuelled by social media, the appeal of its cinema and, yes, 'Gangnam Style'!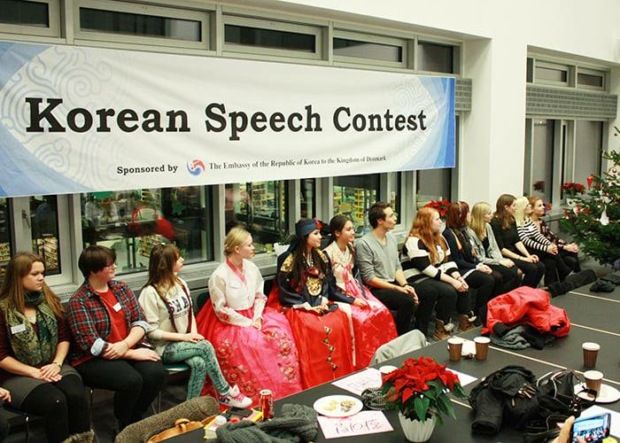 Also on Sunday September 19, at the residence straight after the lecture, is the Korean Language Speaking Contest. Open to non-Koreans, in adherence with other criteria, the Korean Embassy reported seven entries on Tuesday, with more likely to materialise. Sounds like it will be a lot of fun.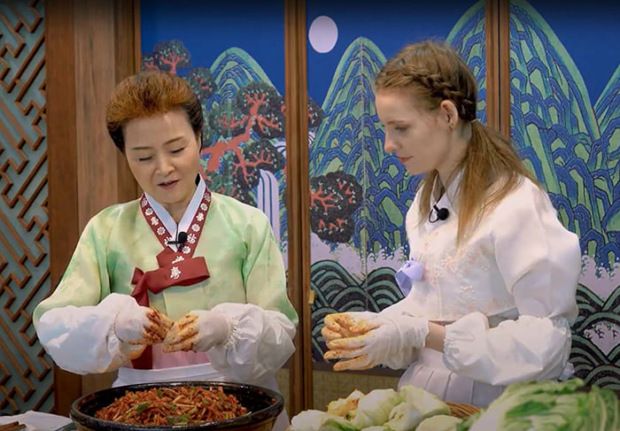 Reserve Tuesday September 21 as it's the big one, the exhibition 'Fermented Food of Korea' at the Radisson Collection just over the road from Central Station in the centre of Copenhagen. Lasting from 13:00-17:00, this is a chance to sample all types of traditional fermented Korean food, including chongkukjang, doenjang, ganjang, gochujang and, you guessed it, kimchi!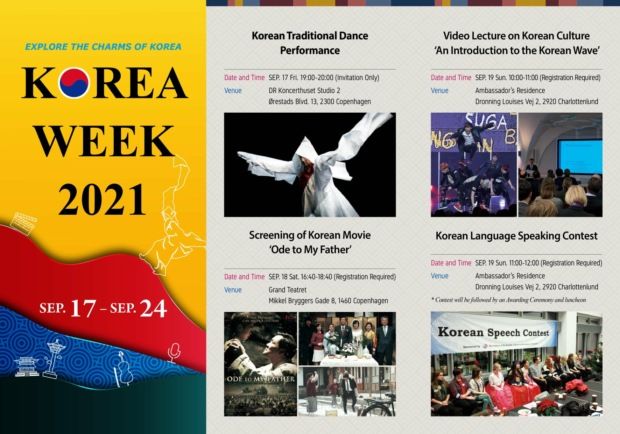 If all of that has put you in the mood, you'll want to visit the Korea Travel Exhibition, which is running from Sunday September 19 to Wednesday September 22, open from 13:00-17:00 every day, at the ambassador's residence.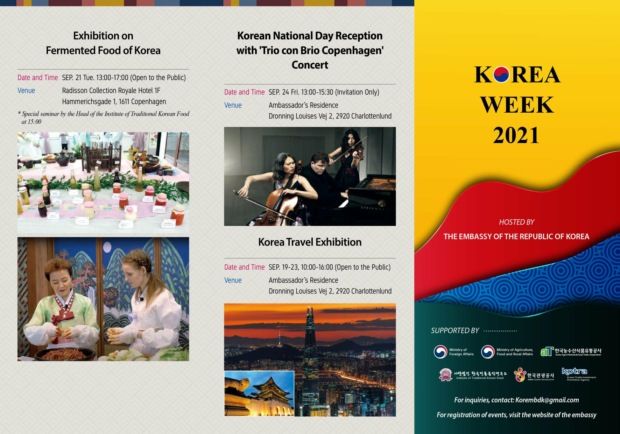 Finally, rewind the clock to Friday September 17, as there's a traditional dance performance at DR Koncerthuset Studio 2 from 19:00. Advertised as invitation only, it looks like you can register via RSVPKoreaEvent@gmail.com, but be quick, as 'Byoksa Dance' is likely to sell out fast.