News
Denmark to become first country to end public financing of fossil fuels abroad
---
This article is more than 2 years old.
The new policy furthers the country's strategy of cutting funding of black-energy sources and leading the international green transition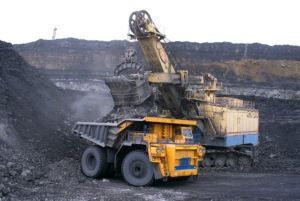 The government has announced it will halt all public financing and export-promotional services catering to the fossil fuel industry abroad.
The Energy Ministry unscored the importance of the move in relation to the green transition and to curbing global emissions .
More specifically, it means that as of the start of 2022, Denmark will no longer financially support investments, projects or activities that promote fossil fuel in the energy sector abroad. 
"We must push the world towards a green direction, not a black one. Already last year, the government decided to completely end the financing of exports of coal power and thermal coal. The recent G20 summit also signed on to that," said climate minister Dan Jørgensen.
"Future investment will be earmarked for offshore wind, solar and green fuels, and Denmark is leading the way internationally and can inspire other countries to promote green energy."
READ ALSO: Denmark inching closer to shutting down oil production
Some exceptions
The agreement stipulates that there are some exceptions – primarily involving natural gas – regarding activities that can continue until 2025 at the latest.
The exceptions are bound by a number of stringent conditions, such as not delaying the transition to sustainable energy.
To maximise the strategy, the government will work to encourage other countries to follow suit.
The news comes days after Denmark's strategy of phasing out oil and gas in the North Sea by 2050 drew a step nearer last week.
Parliament has started to process a law proposal that means that Denmark will become the biggest oil and gas producer in the world to finalise an end date for its fossil fuel era.