News
SAS among safest airlines in the world
---
This article is more than 1 year old.
AirlineRatings.com ranked the Scandinavian airline sixth overall on its annual safety table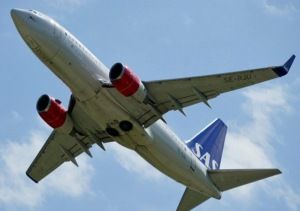 The Corona Crisis has wreaked havoc on the aviation industry since it kicked off in late 2019, and for SAS there were no exceptions. 
But the start of 2022 has brought some welcome news for the Scandinavian carrier, as it was ranked among the safest airlines in the world by AirlineRatings.com.
Measuring in factors such as serious incident reports, aircraft age, innovation and COVID-19 protocols, SAS was ranked sixth overall out of 385 airlines.
READ ALSO: Copenhagen Airport outlines seven-year, 4.5 billion kroner expansion plans
In good company
Air New Zealand topped the list followed by Etihad Airways, Qatar Airways, Singapore Airlines and TAP Air Portugal, while SAS, Qantas, Alaska Airlines, EVA Air and Virgin Australia/Atlantic rounded out the top 10.
"There is very little between the top 20, they are all standouts," said AirlineRatings.com Editor-in-Chief Geoffrey Thomas.
Meanwhile, AirlineRatings.com also identified its top 10 safest low-cost airlines, which in alphabetical order were:
Allegiant, easyjet, Frontier, Jetstar Group, Jetblue, Ryanair, Vietjet, Volaris, Westjet, and Wizz.