News
Danish equity funds reach impressive milestone
---
This article is more than 1 year old.
In 2021, wealth in Danish equity funds geared towards private investors surpassed the 500 billion kroner mark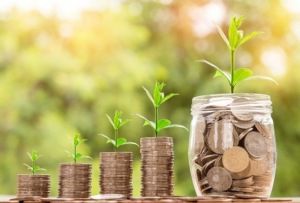 According to figures from bank and asset management association Finance Denmark, Danish equity funds aimed at private investors reached and breached the 500 billion kroner mark for 2021.
More specifically, the figure landed on 501 billion kroner – a 28 percent increase (111 billion kroner) compared to the previous year. 
"The funds are an essential aspect of the savings of many people in Denmark, and that is reflected in the considerable fortunes that the funds manage," said Kåre Valgreen, the head of investment and savings for Finance Denmark.
READ ALSO: Denmark's economy has outperformed everyone
Investments galore
According to the association, the principal reason for the increase is the total return on investment being 94 billion kroner for last year. 
The biggest returns among equity funds in 2021 were within the North American and Global share categories, which saw increases of 33 and 28 percent respectively. 
The European and Danish share categories also delivered, providing average returns of 25 and 20 percent, while Emerging Markets saw returns of 2 percent (see image below).
Aside from the returns, overall fortunes in the funds were driven up by investor acquisitions to the tune of 29 billion kroner net. 
In comparison, that figure was at 6 billion kroner in 2019 and 24 billion kroner in 2020.
"Over the past couple of years, people in Denmark have really turned to investing," said Valgreen.