News
Syphilis cases increasing in Denmark
---
This article is more than 1 year old.
Despite restrictions and decreased travel relating to the pandemic, the number of cases increase in 2019 and 2020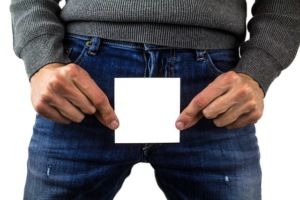 Last year it emerged that the number of registered gonorrhea cases rose by 5 percent from 2019 to 2020.
But apparently, it's not the only sexually-transmitted disease (STD) making inroads in Denmark.
New figures from the Statens Serum Institut (SSI) show that syphilis is also on the march.
Following a decline from 2015-2018, the number of registered cases is starting to rise from 326 cases in 2018 to 365 in 2019 and then to 446 in 2020. 
That's a 36 percent increase in just two years and a trend that SSI says continued into 2021.
READ ALSO: Gonorrhea cases on the rise in Denmark 
More infections at home
It is particularly homosexual men who are driving the surge as they accounted for 72 percent of cases in 2019 and 70 percent of cases in 2020. Most were infected in Denmark.
There were only 39 cases in 2019 and 37 cases in 2020 involving women.
"Usually, more people are infected abroad, but that wasn't possible due to travel restrictions," said Susan Cowan, a SSI section head. 
"But the fewer travel-related cases has not curbed the overall number of cases –  on the contrary. So despite the travel and other restrictions here, people have been infected in Denmark anyways."