National
February on pace to be among wettest in history
---
With over 106mm of rain registered so far, DMI estimates the month will reach second place on the all time February list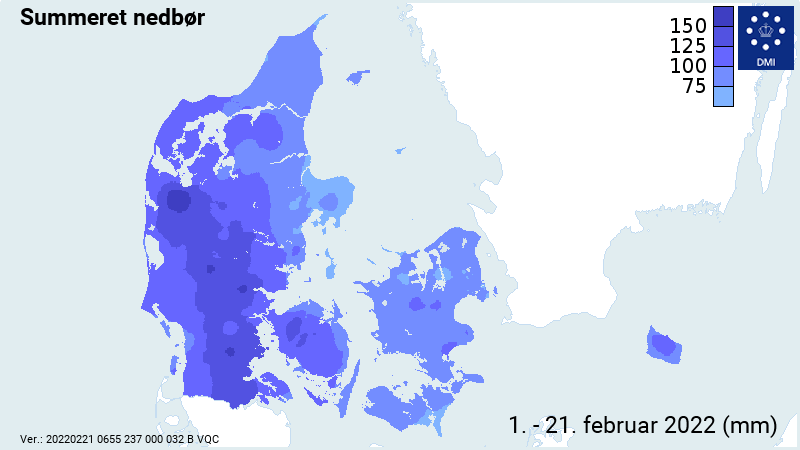 With storms Malik and Nora already having dumped a significant amount of rain on Denmark in the past couple of weeks, it was expected that this February would be wetter than most. 
Indeed, new figures from national meteorologists DMI show that it will be among the wettest Februaries since recordings began back in 1874.
"With a 106mm national average, we are currently third in the top-10 wettest months of February, but indicators suggest that we will pass 109mm in the coming days and move into second place," wrote DMI.
READ ALSO: Last month among the warmest Januarys in history
Jutland got the worst of it
It was particularly Jutland that saw the most rain, with some areas experiencing over 150mm so far (see image above).
Unless there is another immense deluge of some sort, the record from 2020 of 135.8mm will not be reached, contends DMI.
For more information relating to storms in Denmark through the years, check out DMI's Storm List here (in English).