Sponsored content
When is The Best Time to Take a Loan?
---
This article is more than 1 year old.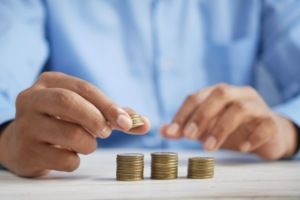 Let's be honest here, not everyone has a savings account or out-of-the-pocket money that they may rely on when something unexpected happens. Sometimes you need money as soon as possible but you don't have many options at your disposal. 
Such situations may force you to take a loan. You can always go to the bank but financial institutions take forever to process your request. In such cases, you might look for alternative lenders using resources, such as LoanScouter Sweden, for instance.
But how do you know it's the right time to take a loan? After all, people usually try to avoid getting into unnecessary debt. Here are a few situations where you might have to take out a loan after all. 
Your home needs a renovation
Things tend to break down, especially when you least expect them to. A pipe burst may flood your house or a snow storm could damage your roof to the point where you build snowmen in your living room. 
Even though you have property insurance, it will take some time for them to reimburse you for the damages.
But the damages need to be fixed right away or you won't have anywhere to live. Without cash or savings, you will probably have to take out a loan to fix and replace damaged items, perhaps even renovate your entire home. 
Your car broke down
Some people drive their cars for as long as possible. This usually results in a car breaking down for good. If the engine gets busted it will probably cost more to replace it than to buy a new car altogether. 
Besides, you might be delaying the inevitable by fixing  the broken parts. Sooner or later, the car will no longer be safe to drive. Such situations also tend to happen at the most inconvenient of moments.Taking a loan to purchase a new vehicle might be your only option. 
There's a major upcoming event 
Events can take you by surprise, especially if your finances aren't in order. Your kid announces that they're getting married or distant relatives show up unannounced. You just have to go with the flow but you don't have a lot of money to work with. Therefore, taking out a loan will solve your problems for the time being. 
Closing Words
Taking a loan may not be your first choice but sometimes you don't have many options. As long as you know how to manage finances efficiently, taking out a loan won't be a problem for you.