News
Municipalities desperate for Ukrainian interpreters
---
This article is more than 1 year old.
Massive influx of refugees in recent weeks is already applying pressure on efforts to find them jobs, homes and schooling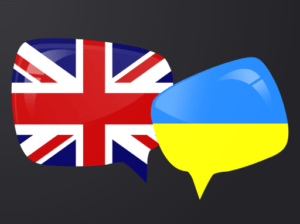 Since the war in Ukraine started in late February, many people in Denmark have jumped at the opportunity to help in some way.
Whether it be driving supplies to the Ukrainian border, transporting refugees back to Denmark or hosting families fleeing the conflict, the public have been eager to assist. 
But with hundreds of refugees continuing to pour into Denmark on a daily basis, municipalities nationwide are desperate for help traversing language barriers. 
With thousands of Ukrainians looking to settle in Denmark, there is an immense need for interpreters and translators now – Ukrainian and Russian-speaking, to be precise. 
READ ALSO: Copenhagen sets up taskforce to help incoming Ukrainians
Extraordinary times
Some municipalities, such as Aarhus, have called for help via Facebook groups and other platforms.
"When the war started, we had one freelance interpreter connected for Ukrainian, but no-one on fixed employment," Aarhus Municipality spokesperson, Ester Fibiger, told DR Nyheder.
Aside from professional interpreters who can translate complex concepts relating to case processing, there is also a need for translators who can assist with finding housing, schooling and other practical things.
"We wouldn't normally do this, but it would be great if we could get interpreters who can translate from Ukrainian to English just to get some numbers," said Fibiger.
In Copenhagen, the municipality has set up a page to assist those looking to help. You can find that here (in English).