News
Danish News Round-Up: COVID-19 mortality rates highest among men, low-paid and unemployed
---
This article is more than 1 year old.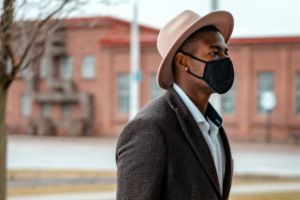 COVID-19 mortality rates were higher among men, the low-paid and unemployed.
The findings were made by a Danmarks Statistik analysis of deaths in Denmark between 1 March 2020 and the New Year 2021, during which there were reported 61 deaths per 100,000 citizens in Denmark due to corona.
It revealed that mortality rates have been unequal among various demographics related to age, sex, and labour.
Lifestyle not properly assessed yet, though
Adjusting the rate to the age, the mortality rate among men was recorded as twice as high as women.
In the 15-69 age group, it was three times higher among the unemployed compared to those with jobs. There was also a much higher rate among low-income families.
Anne Vinkel Hansen from Danmarks Statistik contends that several other factors such as lifestyle, and health-related problems can affect these rates, but these hypotheses have not been investigated yet.
---
Frederiksen to host climate summit in Esbjerg to address North Sea wind power capacity
PM Mette Frederisken will host an international climate summit in Esbjerg on May 18 to address the future of offshore wind in the North Sea and the need to increase the capacity in light of the need to wean the region off Russian gas as quickly as possible. The heads of government of Germany, Belgium and the Netherlands, the chair of the EU Commission, and senior representatives from companies such as Ørsted, Maersk and Vestas will attend. "Denmark will take the lead and pave the way for the North Sea to become a green power plant for the whole of Europe based on Danish technology and Danish experience," Frederiksen told Politiken.
Nine in ten Danish homes own a smartphone in 2022
Danmarks Statistik reports that nine in ten homes have at least one smartphone owner. Homes in Denmark have also become increasingly dependent on smart-home products such as sensor lights, smart switches and smart thermostats. Even biking, which is considered an integral part of Danish culture, is becoming more electric. Every eighth home owns an electric bike. This raises the importance of ensuring access to digital literacy and digital services that are inclusive of all communities in Denmark.
Significant decrease in motorists' speed
Figures from Vejdirektoratet, the Danish road directorate, show that the average speed of Danish motorists on motorways decreased from 121.2 km/h in 2021 to 119.1 km/h in March 2022. One reason behind that might be the increase in fuel prices. The lower speeds are expected to continue throughout the year as fuel prices will remain high. The minister of transport, Trine Bramsen, believes that low speed saves more fuel and contributes to decreasing CO2 emissions.
Foreign employed rate has doubled since 2010 – Dansk Industri
The number of foreigners working full-time jobs in Denmark has doubled since 2010, according to an analysis by Dansk Industri. Its deputy head, Steen Nielsen, attributes the employment growth and increase in value creation in the labour market during the past 10 years to the foreigners. He believes that making the market more accessible to foreigners can also contribute to the development of the labour market. The Danish labour market particularly lacks skilled workers such as electricians and mechanics.
Fewer Ukrainian refugees coming to Denmark than expected
The influx of refugees from Ukraine to Denmark has decreased considerably in the past weeks, according to the minister of immigration and integration, Mattias Tesfaye. The estimated number of Ukrainian refugees currently in Denmark is between 25,000 and 30,000, which is 10,000 less than expected. However, there are some not included in the count. Meanwhile, a steady trickle of refugees are already returning back to Ukraine to their families.
Danish Pension Commission recommends earlier retirement
Pension recommendations on early retirement are now resurfacing. The Danish Pension Commission has updated its recommendations to slow down the increase in retirement age. If the recommendations are adopted, the retirement age, which is currently 67, would be reduced by half a year by 2045. Citizens who are aged 18 will be able to retire two years earlier when they reach their retirement age.
EU ruling considers access to logged data as a violation of privacy
The European Court of Justice has handed down a ruling that imposes consequences on the retrieval of logged data. Danish police will not be allowed to access or receive telecommunication data during investigations of crime cases to protect national security because it is considered a violation of privacy. This kind of data can only be used in special cases such as terrorism-related cases. Telecommunication providers will still continue to log data for such cases. The Danish authorities have described the situation as catastrophic because this kind of data is crucial for crime and serious investigations.
Hus Forbi donated some of its revenue to the people fleeing Ukraine
In collaboration with the Danish Refugee Council, a group of homeless people and the team behind the street newspaper Hus Forbi decided to dedicate 10 percent of the paper's April revenue to Ukrainian refugees. They contend that Ukranians have been made homeless due to the war and that collective communal initiatives are necessary during these times.
Former US ambassador praises Trump's Greenland offer
Carla Sands, the former US ambassador to Denmark, yesterday praised former US President Donald Trump's offer to buy Greenland – an offer that PM Mette Frederisken famously said was "absurd". Appearing on a television panel debate, Sands, who is running for re-election to the US Senate later this month, said she did not think Denmark could afford to properly develop Greenland. "Trump was the third president to come up with that proposal, and I thought it was a great idea," she said about the 2019 offer.
READ MORE: Guest opinion: A modest proposal for Greenland and the USA
Obama to also visit Copenhagen when he comes to Denmark in June
Former US President Barack Obama will also visit Copenhagen when he travels to the Jutland town of Skive in June. Two days before that visit, he will speak at a democracy conference organised by former Danish PM Anders Fogh Rasmussen on June 10. Rasmussen confirmed Obama's attendance via Twitter.
READ MORE: Barack Obama to visit Jutland again in June
Vanløse fire started in the roof, but exact cause unknown, say investigators
The fire that destroyed an apartment block in Vanløse in April started in the roof, confirm investigations carried out by technicians from Copenhagen Police. Stairwell 6A at the very top of the building was the probable source. The exact cause has not been established.