News
Administrative error at PM's office costs taxpayers 4.2 million kroner
---
This article is more than 1 year old.
A failure to reimburse travel expenses means the money will come out of the public's pockets.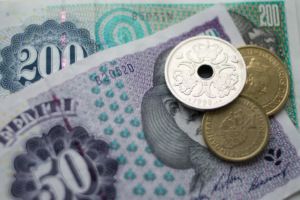 An administrative error has cost taxpayers 4.2 million kroner – the amount the PM's office spent on travel expenses to EU summits between 2016 and 2021.
The EU typically refunds these expenditures annually, but nobody from the PM's office has applied for reimbursements for several years, the government has conceded.
Regrettable error
In May, the Foreign Ministry contacted the EU to investigate whether the travel costs could be paid for retroactively – but with no luck.
The EU announced that refunds are no longer possible as the accounts in question are already closed. Therefore, the travel payments must now be covered by the Danish public.
The PM's office calls the debacle a "very regrettable administrative error".
Safeguards for the future
To ensure that Danish taxpayers do not lose more money unnecessarily, a new measure has been put in place, according to Helene May Vibholt from the PM's office.
"A new administrative practice has now been introduced to ensure that reimbursement is sought for both transport and hotel for all travel to EU summits that are or will be completed in 2022 and beyond," she said.