General
Lars von Trier has Parkinson's disease
---
This article is more than 1 year old.
Danish film director is 66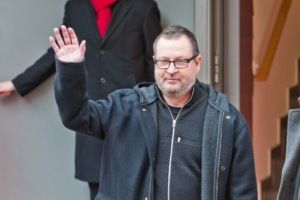 Lars von Trier has been diagnosed with Parkinson's disease at the age of 66.
Zentropa, the producer of all his films, confirmed the news today in a press release that had the blessing of the Danish film director.
It indicated that Von Trier will accordingly give very few interviews in connection with his latest project, the third season of 'Riget', which is set to premiere at the Venice Film Festival on August 31.
Around 12,000 people in Denmark suffer from Parkinson's. On a global level, between seven and ten million have it.
In good spirits
"Lars is in good spirits and is being treated for his symptoms – and given treatment so he can complete 'Riget Exodus'," the statement read.
"The illness means that Lars will only take part in interviews to a limited extent until the premiere later in the year."
The first two seasons of Riget were released last century – in 1994 and 1997.
Following their success, Von Trier established himself as one of the great auteurs of his generation thanks to films such as 'Idioterne', 'Dogville', 'Antichrist', 'Melancholia' and 'Nyphomaniac'.