News
First foreign fighter convicted of treason
---
This article is more than 1 year old.
Jacob el-Ali sentenced to 14 years in prison in Copenhagen for taking part in fighting on behalf of the Islamic State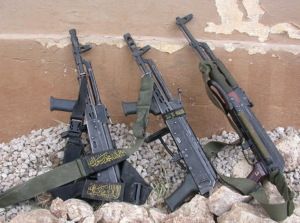 Jacob el-Ali has become the first foreign fighter to be convicted of treason by a Danish court for joining the terror organisation Islamic State (IS).
The 33-year-old was sentenced to 14 years in prison by the City Court in Copenhagen yesterday after admitting to his guilt.
In earlier cases involving foreign fighters joining IS, convictions have only related to crimes petaining to terrorism due to a lack of evidence proving that defendents took part in fighting. That was not the case yesterday.
"So much evidence has apparently been presented by the police that the man has decided to confess," Jens Møller, a former homicide boss with Copenhagen Police, told TV2 News.
READ ALSO: Turkey deports terror suspect to Denmark
Another case on the horizon
The Danish-Palestinian was on the run for six years before being imprisoned in Turkey and deported back to Denmark in 2020.
El-Ali traveled from Denmark to Syria in 2013 to fight on behalf of IS – something he has admitted to doing up until 2017.
He also admitted to trying to recruit his nephew Enes Ciftci to join IS ranks, a plan that was thwarted when the police confiscated Ciftci's passport.
El-Ali isn't the only foreign fighter waiting to be tried for treason.
A 31-year-old man from Aarhus is also accused of joining IS and taking part in battle actions – a ruling in that case is expected in November.
If found guilty, he faces up to 16 years in prison, or life in prison if the court finds that aggravating circumstances exist.