News
2022 could be sunniest in Danish history
---
This article is more than 1 year old.
National weather forecasters DMI expects the year to end up being among the warmer and drier years as well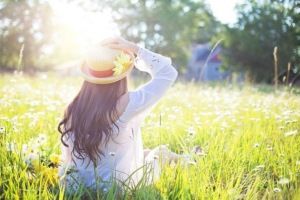 Based on data from the first nine months of the year, 2022 could be on pace to become the sunniest in Danish weather history.
According to national weather forecaster DMI, the year has so far yielded 1,695 hours of sunshine – which is already 26 hours above the annual average registered from 1991-2020.
The current record of 1,905 hours was set in 2018, and if 2022 sees an average amount of sunshine over the year's final three months, it could end up at 1,902 hours. 
Anything above the norm and 2022 will eclipse 2018 and set a new record. DMI began registering sunshine hours back in 1920.
READ ALSO: COVID-19 on the rise again
Warm and dry to boot
Currently, the year could also be on pace to be the fifth warmest in history, and it has seen 42 mm less rain compared to the norm.
"My guess at a verdict for 2022 is: extremely sunny, very warm and on the dry side," said DMI climatologist Mikael Scharling.
"To make a long story short, the calculations indicate that the sun only needs to shine a few hours more than usual and we'll have a new record in 2022."