News
Culture Round-Up: Still serving one of the best burgers in the world, even if it isn't the best joint in Europe anymore
---
This article is more than 1 year old.
Elsewhere, Noma is raising the bar with a pop-up in Japan, and the 60Seconds film festival is back, hoping to make use of the full power of the expanded Metro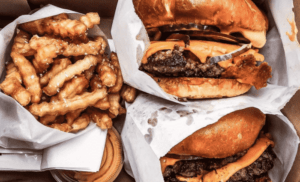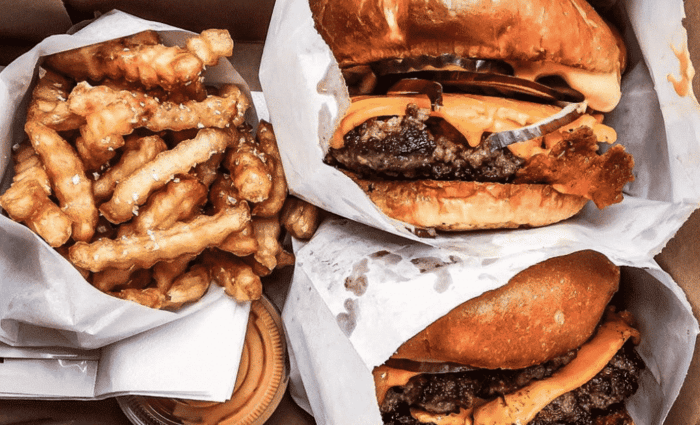 In online polls, there's no disputing who the Copenhagen public's favourite burger is. That honour belongs to Gasoline Grill.
And in late October, Big 7 Travel joined the hymn sheet by naming Gasoline Grill the 13th best burger joint in the world.
Number five in Europe
Now, that might sound like a big deal, but it's actually a slight fall in fortune, as Big 7 Travel last year crowned the burger joint as the best in Europe.
According to the world poll, Gasoline Grill has slid to number five.
Juicy perfection
"Set in a former gas station near Kongens Nytorv, Gasoline Grill has won countless local and international awards for its epic burgers and thick, crinkly fries," it purred.
"There are just four delicious burgers to choose from, which makes it nice and easy for indecisive eaters. Patties are made from 100 percent organic beef and topped with a secret 'gasoline sauce'. Juicy perfection."
Today, it has six outlets in central Copenhagen alone, although the unusual premises located on a platform at Vesterport Station has closed down.
---
Noma to open Japanese pop-up next spring
Noma is moving sticks to Japan next year to set up a pop-up restaurant in the Japanese city of Kyoto from March 15 to May 20. It follows a previous venture to the country in 2015 to set up a similar enterprise in Tokyo. In total, Noma will take 95 people on its quest – including the families of some employees and interns. Head chef and co-owner René Redzepi and his inner circle have spent time over the last two years exploring the local food culture of Kyoto and the surrounding Kansai region. The menu will reflect the sakura season, but not be an actual Japanese restaurant. Noma has also previously set up pop-ups in Sydney in Australia and Tulum in Mexico. Once the team return to Copenhagen, they will start working on plans to mark the restaurant's 20th anniversary in November 2023. It is expected to embark on a 'new chapter'. Reservations for Noma Kyoto open on November 7.
The Good Nurse: good enough debut for Dane, but the dialogue sucks
Tobias Lindholm – perhaps best known for co-writing the script for 'Druk' along with 20 episodes of 'Borgen', as well as directing three major Danish films including 'A Hijacking' and 'A War' – has released his debut English-language film. But unlike his previous movies, he did not write the script, and it shows, apparently. 'The Good Nurse' – starring Jessica Chastain and Eddy Redmayne, which is currently the second most popular film on Danish Netflix – suffers due to its stilted dialogue, which according to the Guardian can go from "crackle to clunk" in an instant. Nevertheless, it has scored 64 on Metacritic and 81 on Rotten Tomatoes – so not a disaster.
First 60Seconds to use the full power of the Metro
Pencil November 11-20 into your calendar, as the short film festival 60Seconds is galloping into Copenhagen again to take over its Metro stations. Thanks to the opening of the M3 and M4 lines in late 2019 and early 2020, and not thanks to the pandemic, this will be the first festival to take full advantage of the hugely expanded network (a 2020 edition was hit by dwindling passenger and city visitor numbers). Still with the 'no words, no sound' concept, filmmakers from 55 countries and counting have participated in the festival since its debut 15 years ago. This year's theme is 'Life Perfect'.
Ukrainian art exhibition packing them in at Gallerie Lorien until Sunday
Until November 6, there is an excellent opportunity to appreciate Ukrainian art at Gallerie Lorien in Frederiksberg. Featuring the work of Ukrainian artists who moved to Denmark following Russia's invasion in February, 'From Ukraine with Love' is a fundraising exhibition organised by IMMART (International Migration Meets the Arts). The proceeds from the sales of the pieces on display are equally shared by the artist and the charity Bevar Ukraine. It is open today and tomorrow by appointment only, but then from November 2-6 from 11:00-18:00.
West of Middlefart they go: British comedians team up for big night
Aarhus-based fans of English-language comedy have a treat waiting for them at the Irish gastropub Tir na nÓ gon November 9: a double bill featuring CPH POST columnists Adrian Mackinder and Conrad Molden. While Molden is an established comedian in the city that he now calls home, Mackinder is based in the capital. Nevertheless, this has not prevented them from joining forces. Mackinder rejects the notion he has never been West of Middlefart! "Ha! I've been around Denmark a few times, so know what to expect … not sure if the phrase 'never north of Watford' has an equivalent!" he told CPH POST. (It does now.) "I've gigged improv in Aarhus and stand-up in Horsens – actually, I was in Aarhus a couple of weeks ago filming a short sustainability film for VisitDenmark." For tickets, go to this link.