Activities
Performance Review: When vodka talks, anything can happen
---
★★★★★☆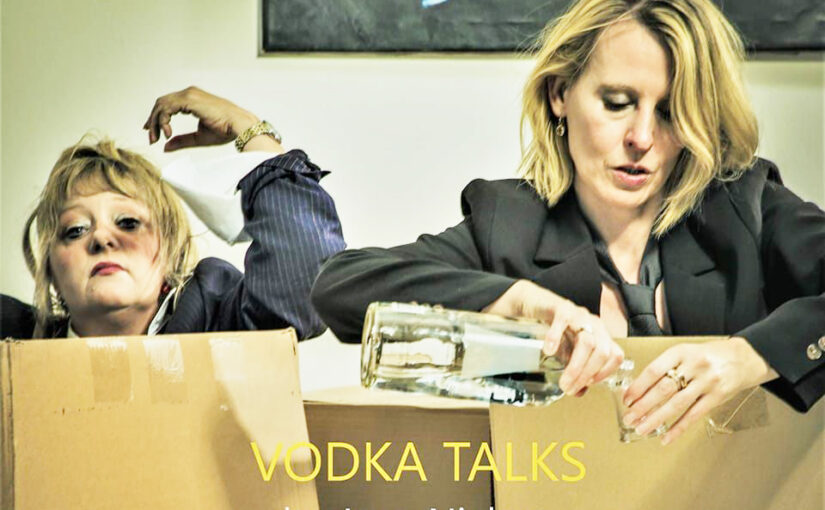 Following their success in 'The Clean Room' and 'Hap', it was only a matter of time before Jana Pulkrabek and Vanessa Poole reunited on stage once again – this time for a production of the play 'Vodka Talks' by HIT International Theatre Arts, the company they together run.
So not only did they star in 'Vodka Talks', but they also produced it and played a major role in translating it. The original German work required a lot of work and, together with its Danish author Arne Nielsen and director Lars Junggreen, the pair worked hard to bring it to the stage.
The results were first enjoyed by audiences at Bastionen Theatre in Malmö, British-born Poole's hometown and, judging by their reaction, Copenhageners are in for a treat when they perform it at Teatret ved Sorte Hest in late April.
Emotional rollercoaster
While the German version is quite a bit longer, the English adaptation comes in at about an hour and a half with no intermission.
And right from the start, it's an emotional rollercoaster, as the two sisters take us through a wide range of emotions from anger to sadness and lots of laughter along the way – lubricated with generous lashings of vodka.
Perfect foils
Pulkrabek is touching and sincere as the calmer sister. A large part of her performance is the way she reacts to Poole's more boisterous shenanigans.
Poole, meanwhile, relishes the chance to snap, crackle and pop in a role that could have been custom-made for the actress.
Together, they perfectly present the kind of sibling love/hate relationship we find at the cornerstone of so much of our compelling drama over the ages: from 'King Lear' to 'Succession'!
Highly original staging
This play is both extremely funny and poignant. It raises many interesting questions about modern day society and the way humankind is trying to, but failing to control its future.
There is so much to identify with here: everyone will recognise traits true to their own families.
And a big commendation must be given to the original staging. At the beginning of the play, the actresses share the stage with 50 cardboard boxes, which they do their best to dispose of over the course of the play. Together with some brilliant sound effects, the audience is fully immersed throughout.
Vodka Talks
April 20-22; Teatret ved Sorte Hest, Vesterbrogade 150, Frederiksberg; tickets details TBC