News
Danish culture a tough nut to crack
---
Camilla Kruse, a partner and head of talent at consultancy giant Deloitte, says that firms in Denmark are on the right track … but there is plenty of room for change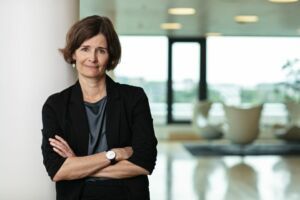 From a company perspective, it is becoming increasingly apparent that international employees can require considerable investment.
According to 'Cultural Change That Sticks', an article published in the Harvard Business Review, implementing the cultural changes required can be costly and time-consuming for companies.
It's not a quick fix, but employers are beginning to comprehend that they can reap significant rewards in the long run by stepping up efforts to help their internationals acclimatise.
Among them is consultancy giant Deloitte.
Increasingly international climate
Deloitte is delving deeper into the benefits of making its internationals feel more welcome when they arrive in Denmark.
Considering that its ratio of workers hailing from abroad shot up from basically zero a few years ago to 12-13 percent today, it's an issue it can't afford to take lightly.
According to Camilla Kruse, a partner and head of talent at Deloitte, the company has been on a journey in terms of stepping up focus on its expanding international workforce.
"We realised we needed to become much better at onboarding. There is something in Danish culture itself that is not necessarily open and welcoming, so we formed our international community in a more structured way to glean input from them on what it is like to arrive, live and work in Denmark," says Kruse.
READ ALSO: Demant SVP calls for a united approach to internationals
Kruse says the networks provide insight into how Deloitte can improve in terms of organising its international 'community' and take steps on a transformational journey that has only just begun, but which has taken some important first steps.
From sandwiches to sophistication
Initially, these steps were simple – such as changing the cafeteria menu into English to allow non-Danish speakers to see what was for lunch – but gradually, the steps have become more sophisticated.
Now the company is exploring areas, such as holidays, religious traditions and how to better respect backgrounds and cultures as part of its annual cycle.
"And then of course there is the whole aspect of bias and how we perceive one another – we conduct courses about how to basically meet people with backgrounds other than Danish," explains Kruse.
Another area that Deloitte has turned its attention to is language training. But not exclusively for its internationals.
The firm offers Danish classes to the foreign workers who are interested – something that has proven fruitful in bridging the inclusion gap between employer and employee.
READ ALSO: Danish companies need to take social matters seriously, IBM boss says
But interestingly, Deloitte also offers English classes to Danish staff who find it challenging to work in an increasingly internationalised environment – especially the older generations.
"In a professional context, like meetings, English works well. But as soon as you move to chats at the coffee machine, people switch to Danish. So we need to come together on the language barrier," Kruse contends.
Paying dividends
Kruse says that Deloitte's efforts are paying dividends as the firm's reputation for proactively embracing inclusion and diversity continues to grow.
That is reflected in the make-up of its international workforce, which consists of people who relocate for the job as well as those who worked for other companies in Denmark before joining Deloitte.
And Deloitte is certainly not alone in realising the benefits of diversity in the workplace.
"I'm part of a diversity network group at the confederation of industry (Dansk Industri) and we can see that especially large companies, but also SMEs, are very dedicated in regards to improving the attraction and retention of international workers," Kruse reveals.
READ ALSO: Danish culture needs to evolve, report concludes
However, Kruse admits there are ample avenues yet to explore – particularly in relation to implementing qualitative data to optimise efforts within the confines of GDPR.
Deloitte wants to shine a more insightful light on how its internationals are performing and experiencing career progression.
"There is definitely interest among people from other companies that I interact with – like how to become more data-driven in regards to attracting and retaining internationals. But I'm getting a bit stuck when trying to track the data," laments Kruse.