Editorial
We're ready for the next chapter
---
EDITORIAL: Yesterday, we introduced two subscription models in order to keep producing high-quality independent reporting in the years to come.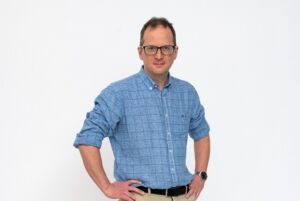 Since The Copenhagen Post came under new ownership this spring the editorial team has been working hard on developing our product. 
Everyday we update cphpost.dk, at 11.30 AM we publish our newsletter containing the most important news and 10-12 times a year we publish our paper in a new, modern design. In June we hosted a Pub Quiz – and we're planning to do it again soon.
Relevance is the key
Since the relaunch of the media we've seen a growing interest in our reporting.
Our new editorial strategy gives us a stronger focus and today we're constantly working on stories that we believe are relevant for our readers. 
We always do our best to help our readers understand Danish society, we always do our best to identify the most important topics and news, we always do our best to reveal the challenges that internationals face and bring solutions to the table. 
Let me highlight a few examples that stand as some of the keys to our success: 
Articles about inclusion at workplaces, Danish culture, explainers that dig into Danish traditions, in-depth interviews with internationals who stand out in Danish society, and the most important news. 
In other words: relevance is the key. 
A new beginning
Yesterday we opened the next chapter in the history of The Copenhagen Post when we introduced two subscription models – a personal one and a subscription model where companies can gain access for their international employees. 
In my first editorial, I wrote the following: 
"We want to create a modern media that provides the news the Danes are talking about. We will look into how expats enrich Danish society and put a spotlight on role models who stand out in business and on the cultural scene. We want to address the challenges expats face in Denmark – and point out the solutions that will make both private and professional life easier."
This is still our purpose. But we can't finance our independent reporting by ads alone.
Get full access
Going from a free media to a subscription-based one can be a challenge. I am, however, convinced that the future for The Copenhagen Post is bright. 
And with a subscription you'll get access to all of our independent reporting, interviews and guides that give you a deeper understanding of Danish society.
I strongly encourage you all to share your thoughts about what The Copenhagen Post can do for you. 
Please don't hesitate to reach out at uffe@cphpost.dk.
Best regards,
Uffe Jørgensen Odde
Editor-in-Chief