Think you've seen it all when it comes to JRR Tolkien's 'The Hobbit'? Because this Danish drama will surprise you, over and above, so Middle-Earth and beyond!
This family-friendly play, albeit in Danish, is currently being staged by the Royal Theatre in Dyrehaven, the famous deer park near Klampenborg, every day bar Sunday until July 25. 
For English-speakers familiar with the story, this is still heartily recommended. As Bilbo might have told Frodo in the sequel: go east my friend!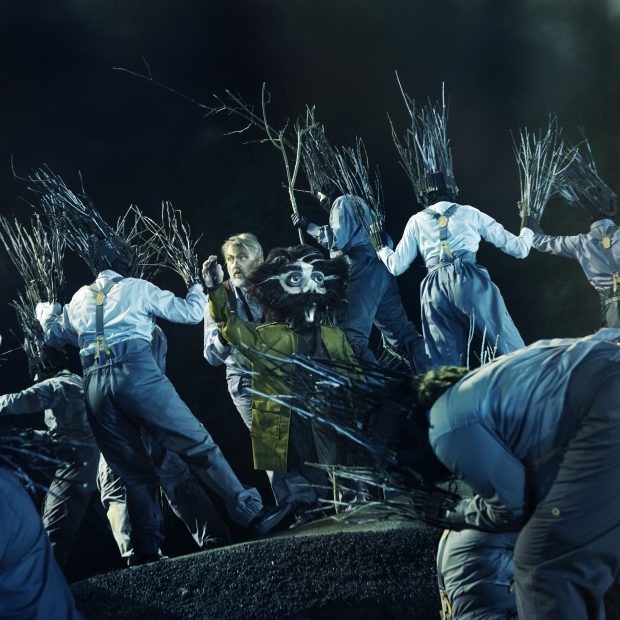 Showmanship of the highest order
Just a short walk from civilization, we arrive at an impressive scene: a semi-circular raised platform in the middle of the forest with a backdrop teeming with possibility. 
The surrounding area makes the scene both mysterious and magical, and the actors use the park itself to widen the visual appeal of the play.
The old and the new are used, from real horses and historic looking costumes, to drones doubling as eagles and numerous special effects. It's not just a play at times, it's showmanship!
Giant-size puppets come to life, often so large that two or three actors are needed to move them at a time, while illuminated creatures thrillingly emerge from the woods.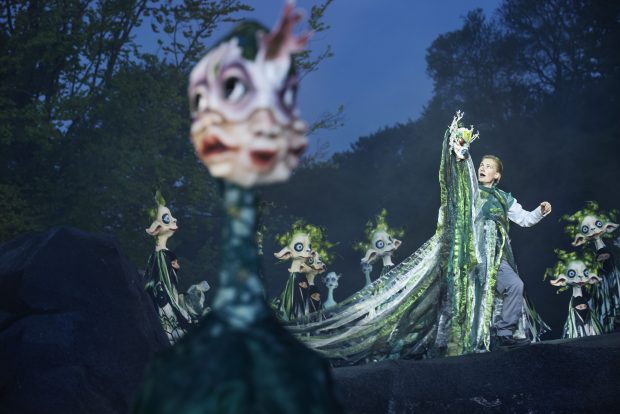 Plenty of reflection too
The two and a half hour running time of this dazzling quickly passes, but not without reflection upon the testimony of good and evil, that sometimes less is more, and that maybe simplicity is the new way to be content.  
Dyrehaven is easy to travel to by S-train and the stage itself is approximately an eight-minute walk from Bakken, the worlds oldest amusement park.
'The Hobbit' was postponed due to the COVID-19 pandemic, but it is worth the wait. Corona restrictions of course apply, and it is recommended for over-sixes, quite possibly due to its challenging duration. 
Again, we must stress that it is not necessary to speak or even understand the language to enjoy this spectacle if you are familiar with the story. So pack a blanket, and bring some snacks and drinks for a Tolkienesque evening of the highest order!