General
The Danish app that lends eyes to the blind
---
This article is more than 8 years old.
The app gives blind people the opportunity to ask for help with tasks that require normal vision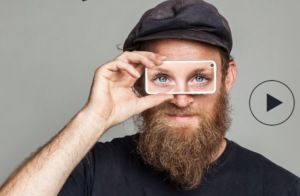 Following a successful pilot scheme in Denmark, the Danish app Be My Eyes is launching on iPhone today and will be accessible to blind people worldwide.
The app connects blind people with volunteer helpers who can assist them with tasks that require normal vision such as reading product labels.
Borrow your eyes to the blind 
Imagine you are cooking a dinner but cannot see what is on the outside of the can, so you don't know what's in it or whether it has already expired. 
A blind person can request assistance through the Be My Eyes app using an iPhone with a combination of voice commands and touch interface.
A volunteer will then get a notification and establish a video connection.
People willing to help
"When I heard about the idea, I thought there wouldn't be many volunteers willing to help me," Ole Brun Jensen, a blind person who took part in the pilot, told MetroExpress.
"But it has been a great success and people have been super good at assisting me."
Available in ten languages
In 2013, the Danish startup received 1.8 million kroner from Velux Fonden to develop its idea. 
Since October, the app has registered 675 volunteer assistants and 150 blind users.
Today, Be My Eyes is available in ten languages including English, Dutch and Italian.