News
Russians burning food to stop imports from EU
---
This article is more than 8 years old.
Edict curbing EU food into Russia starts today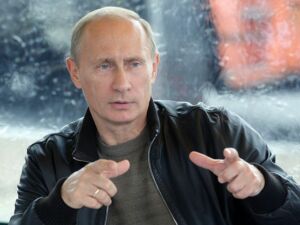 Although Russia has banned imports of a wide range of food from the EU, fruit, dairy products and meat from abroad continue to enter the country illegally.
A presidential decree taking effect today will attempt to stop illegally imported food from getting into the country.
According to the new law, all foods covered by the embargo are to be destroyed – preferably at the border.
The import ban applies to agricultural products and food from countries that have imposed sanctions against Russia following the crisis in Ukraine.
Denmark affected
Denmark, as a member of the EU, is one of the countries affected.
Restrictions on imports of meat and milk products to Russia have hit Danish agriculture hard.
The first destruction of banned imports is scheduled for today in Orenburg and St Petersburg.
"Up to 20 tonnes of cheese will be destroyed in Orenburg, and pork will be destroyed in Saint Petersburg," said Julia Melano, a spokeswoman for the Russian food authorities, according to the Russian news agency Tass.
Sanctions for sanctions
Melano said that three truckloads of nectarines will also be destroyed soon.
Fruits and vegetables will be taken to landfills, while meat and dairy products will be burned because of the risk of infectious diseases.
Authorities claim that the amount of foreign food imported despite the ban has decreased by 90 percent in Russia after President Vladimir Putin signed the law a week ago.
READ MORE: Foreign minister wants EU sanctions to reach Putin
Russia announced in June that the ban on a variety of food from EU countries would be continued for the next six months.
The ban was a response to continued EU sanctions against Russia introduced  due to its role in the conflict in Ukraine.