News
Arriva going all in with BMW on electric share cars in Copenhagen
---
This article is more than 8 years old.
400 3i Plug-in Hybrid BMWs to hit Copenhagen in September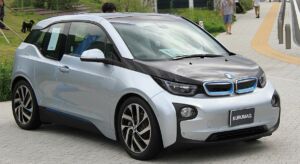 The German-owned transport giant Arriva is poised to launch a massive electric share-car project in Copenhagen in the near future.
In co-operation with BMW, the travel card Rejsekort and E.ON energy distributors, Arriva will set up 400 3i Plug-in Hybrid BMW share cars in Copenhagen starting in September.
"The Rejsekort will be implemented in order to identify the user and to open the car electronically. It's an effective key card," Bjørn Wahlsten, the CEO of Rejsekort, told Børsen business newspaper.
READ MORE: New system to eliminate parking tickets in Denmark
Reducing congestion
Using an app, the prospective user will gain insight to where the nearest Arriva share car is located and after paying a set-up fee, the user will be able to utilise the cars at a fixed price per minute.
A BMW i3 has a range of 130-160 kilometres, while the BMW i3 Plug-in Hybrid increases that range to about 240-300 kilometres thanks to a small petrol engine that generates extra charge as the car drives.
According to Arriva, the initiative is an attempt to make public transport more attractive by reducing congestion in the capital.
The deal is set to be officially unveiled on Thursday this week.