Things to do
This week's TV: Chinless wonders, Habsburg jaws and stiff upper lips
---
This article is more than 8 years old.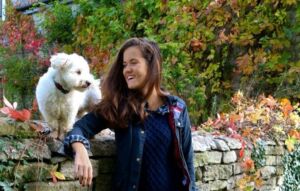 Posh People: Inside Tatler
DR2, Mon-Wed 18:15
This three-part series takes a look at the lives of the powerful and privileged people who dominate the pages of the British high-society magazine.
The camera follows Tatler's editor, a self-confessed "honking great Sloane", and her features team as they tour Britain trying out various activities, including 'toff-hunting' in Scotland (watch it to find out what it is) and bagging a bargain in Poundland.
This is a chance to educate yourself on the upper echelons of British society who teach vital lessons like to only ever eat a pear with a spoon and which fingers caviar should be handled with.
Meet the likes of Lord Glasgow in his 13th century castle and Nigerian millionaire, Kola Karim, who has so many cars he can't count them. Filled with luxury fashion, perfectly coiffed hair, lavish interiors and elite parties, it's a guide to modern manners you can't miss. It's ridiculous but highly entertaining.
---
Also New
To mark VJ Day this week, Fall of Japan: In Colour is the result of the hard work of a British journalist who joined the US troops in the Pacific armed with no more than a video camera.
A mere girl back then, who went on to become one of her country's most acclaimed artists, is the subject of Yayoi Kusama: Polka Dot Princess (DRK, Tue 21:55).
Staying with the kids, as stammering often does, is The Kid's Speech (K4, Sat 18:55), a moving look at the work of the Michael Palin Centre for Stammering Children.
Charity can often be the answer when you've got too much cash. Who'd be a Billionaire (DR2, Mon-Fri 19:15) ponders this privileged dilemma. While Rich Russians (DR2, Wed 20:00) and Billionaire's Paradise: Inside Necker Island (DR2, Thu 20:00) complete a decadent week on DR2.
Elsewhere, Vikings (SVT2, Mon 18:00) is an acclaimed British doc series; don't miss the first episode of 2015 six-part series, Zoo (DR3, Fri 21:00), an investigation into why animals are becoming more violent; there's another chance to see S2 of Broadchurch (SVT4 Mon-Thu 21:00); we've got S3 of Ripper Street (DR3, Fri 19:10 & Sun 20:00); and The Truth about Exercise (DR2, Sun 20:00) is best watched on the sofa. (GB)
---
Coming Soon
Difficult People
Again we want you to laugh! This woman can't stop bringing hilarious crap to the screen. But we love it. We are talking about Amy Poehler and the new series Difficult People.
Billy and Julie are two comics struggling on the stand-up circuit. They are not sensitive, family-orientated or successful people. They are just obnoxious but likeable. Follow them and their misadventures in the hectic Big Apple where they aspire to be the best comedians in town.
The comedy is an original series from Hulu with 76 on Metacritic that is difficult not to love. (EN)
---
Sport of the Week
It might be week two, but the Londoners are under pressure following bad results last weekend. Still, Manchester City vs Chelsea, the first top-five fixture of the EPL season will probably end 0-0, so maybe Crystal Palace vs Arsenal is a better bet. Elsewhere, the Champions League enters its final qualifying round, and La Liga bursts into life with the Spanish Super Cup. (BH)
---
Film of the Week
Josh Trank's Chronicle was a realistic superhero story. Okay, the protagonists flew, but there were no silly capes or obvious nemesis. Hitchcock (starring Anthony Hopkins as the hero of cinema) traces the events of Psycho and the importance of his wife (Helen Mirren). A Mighty Heart and Win Win (3+, Sun 17:25) are also both recommended. (BH)